Visiting Scholars Program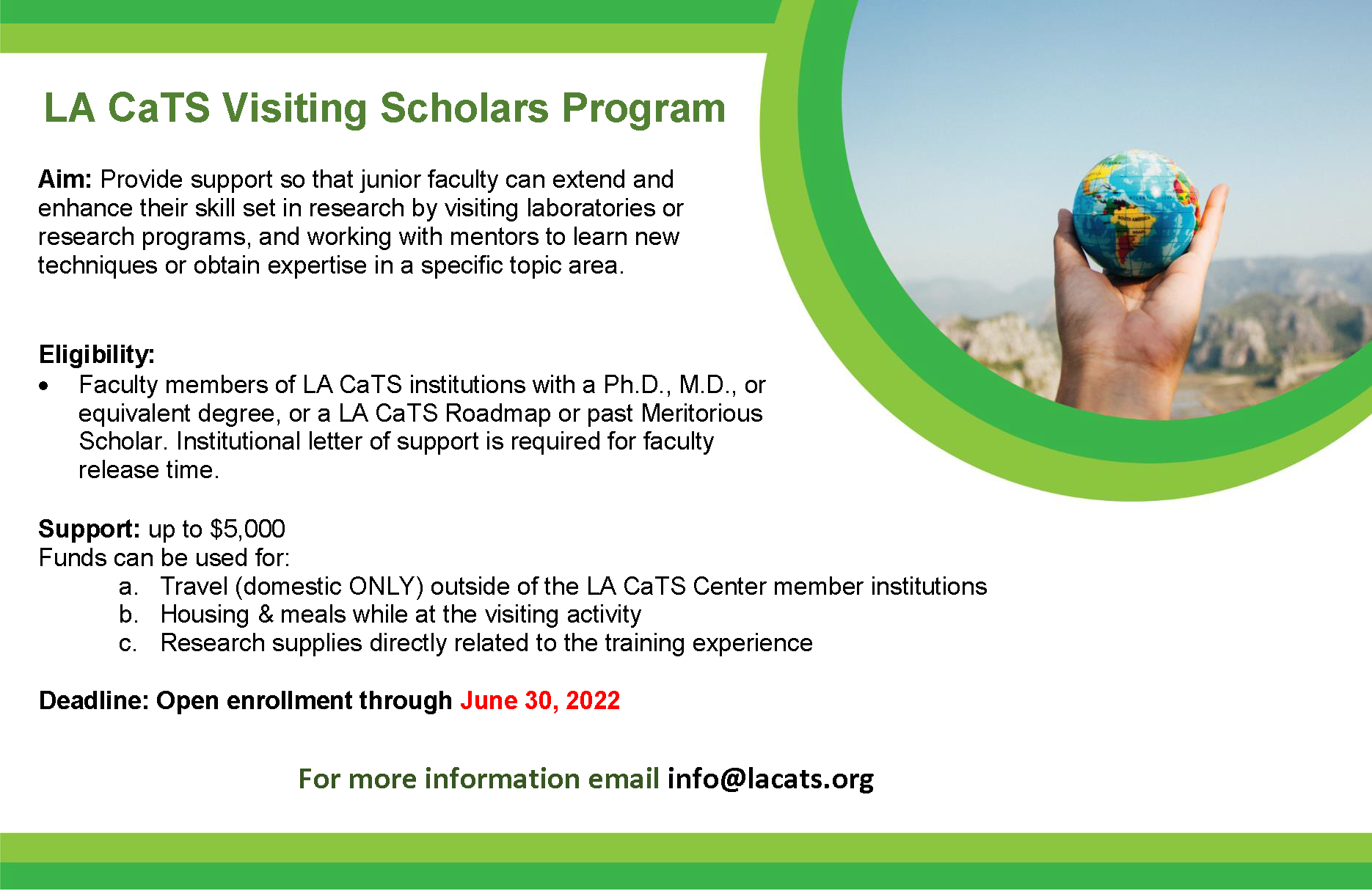 A goal of the LA CaTS Center is to provide support to develop researchers who have a high likelihood of subsequently competing successfully for independent funding from the NIH or a comparable agency in clinical or translational research. Therefore, the LA CaTS Visiting Scholar Program supports junior investigators in clinical or translational research, and to helps to link them with mentors to assist their development in the field. It is specifically intended for investigators to learn new techniques and to acquire different skills and expertise by interacting with experts in the field outside of the LA CaTS Center institutions. This opportunity is open to investigators at all LA CaTS Center member institutions.
The Visiting Scholar Program application details can be found here. It is anticipated that 2-4 awards will be made each fiscal year (July 1-June 30).
Please subscribe to our email list to receive future announcements regarding this training opportunity.
Click here for past LA CaTS Center Visiting Scholar Awardees