Cyberinfrastructure Enhancement Core
---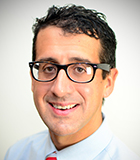 David Alexander
Core Director
Pennington Biomedical
---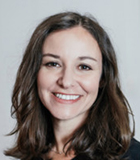 Aimee Ellender Stewart, MBA
REDCap Administrator
Pennington Biomedical
---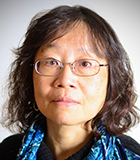 Ying Wu
SPARC Developer
Pennington Biomedical
Contact this core
Email: technology@lacats.org
---
About This Core
The Cyberinfrastructure Enhancement Core will develop and support an infrastructure to facilitate the collaborative process and to help drive research through the various phases of the translational research evolution. The communications infrastructure developed by Cyberinfrastructure Enhancement Core will serve scientists and investigators conducting clinical and translational research, especially those as part of the Louisiana COBRE and INBRE programs.
The vision of the Cyberinfrastructure Enhancement Core is:
Specific Aim 1. To facilitate clinical and translational research planning, conduct, administration, and data management using secure and proven cyberinfrastructure resources and tools, providing investigators a common ground through which to conduct research. To support telehealth research projects and to adapt to hybrid working scenarios brought about due to the pandemic, this toolset will be made as effective remotely, as it is from the researcher's clinic or office.
Specific Aim 2. Provide resilient video conferencing resources to support telehealth, educational and community engagement research efforts across the state which will enhance communication as the COVID-19 pandemic continues, and into the post-pandemic years. We will accomplish this aim by leveraging capacity in the high-speed networks of Louisiana Optical Network Infrastructure (LONI) and a palette of proven technologies and fully expect that we can support more investigators and communities with known health disparities and poor access to information and care.
Specific Aim 3. To leverage existing web-based tools for disseminating both health-related research information and general health-related research information for enhancing communication among all LA CaTS activities including communities and disparate stakeholders. We will provide and support an advanced central coordination point for both internal and external communication that will serve as a primary repository for resource information about the LA CaTS Center for technical and lay audiences alike.
The Cyberinfrastructure Enhancement Core will support the Clinical Research Resources, Professional Development Core and the Health Literacy Core by leveraging the speed of the Louisiana Optical Network Initiative (LONI) to connect video and teleconferencing sites to deliver media-rich content.
The Cyberinfrastructure Enhancement Core dedicated Intranet will serve other Cores, such as the Biostatistics & Epidemiology Research Design Core and the Biomedical Informatics Core by providing applications and facilitating access to various computing resources within the state. Also, Cyberinfrastructure Enhancement Core will be responsible for support of the collaboration with our IDeA partner state, South Carolina.
All of the Cores will be supported by tools and resources that will facilitate the collaborative process, such as feature-rich email and calendaring applications, and that will simplify the management and sharing of data, allowing researchers to store and retrieve data in a secure environment.