Cyberinfrastructure Enhancement Core
---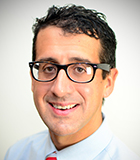 David Alexander
Core Director
Pennington Biomedical
---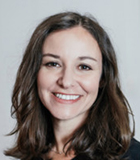 Aimee Ellender Stewart, MBA
REDCap Administrator
Pennington Biomedical
---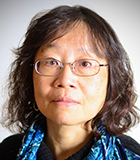 Ying Wu
SPARC Developer
Pennington Biomedical
Contact this core
Email: technology@lacats.org
---
About This Core
The Cyberinfrastructure Enhancement Core will develop and support an infrastructure to facilitate the collaborative process and to help drive research through the various phases of the translational research evolution. The communications infrastructure developed by Cyberinfrastructure Enhancement Core will serve scientists and investigators conducting clinical and translational research, especially those as part of the Louisiana COBRE and INBRE programs.
The vision of the Cyberinfrastructure Enhancement Core is to:
Provide web-based tools for disseminating general information and enhancing communication among all LA CaTS Key Component Activities. Cyberinfrastructure Enhancement Core will provide and support a central coordination point for both internal and external communication that will serve as the primary repository of information about the LA CaTS Center for technical and lay audiences alike.
Provide resources and tools to facilitate clinical and translational research administration and data management. Cyberinfrastructure Enhancement Core will provide tools that will allow researchers to conduct research on common ground, and to achieve an efficient data management workflow.
Support educational efforts by providing tools to facilitate investigator training, community outreach and distance learning. Video conferencing and media-rich portal sites will be deployed over high-speed networks to provide a conduit through which training, distance learning and collaboration will take place.
The Cyberinfrastructure Enhancement Core will support the Clinical Research Resources, Professional Development Core and the Health Literacy Core by leveraging the speed of the Louisiana Optical Network Initiative (LONI) to connect video and teleconferencing sites to deliver media-rich content.
The Cyberinfrastructure Enhancement Core dedicated Intranet will serve other Cores, such as the Clinical Research Design, Epidemiology Biostatistics Core and the Biomedical Informatics Core by providing applications and facilitating access to various computing resources within the s tate. Also, Cyberinfrastructure Enhancement Core will be responsible for support of the collaboration with our IDeA partner state, South Carolina.
All of the Cores and key component activities will be supported by tools and resources that will facilitate the collaborative process, such as feature-rich email and calendaring applications, and that will simplify the management and sharing of data, allowing researchers to store and retrieve data in a secure environment.