Community Advisory Boards (CABs)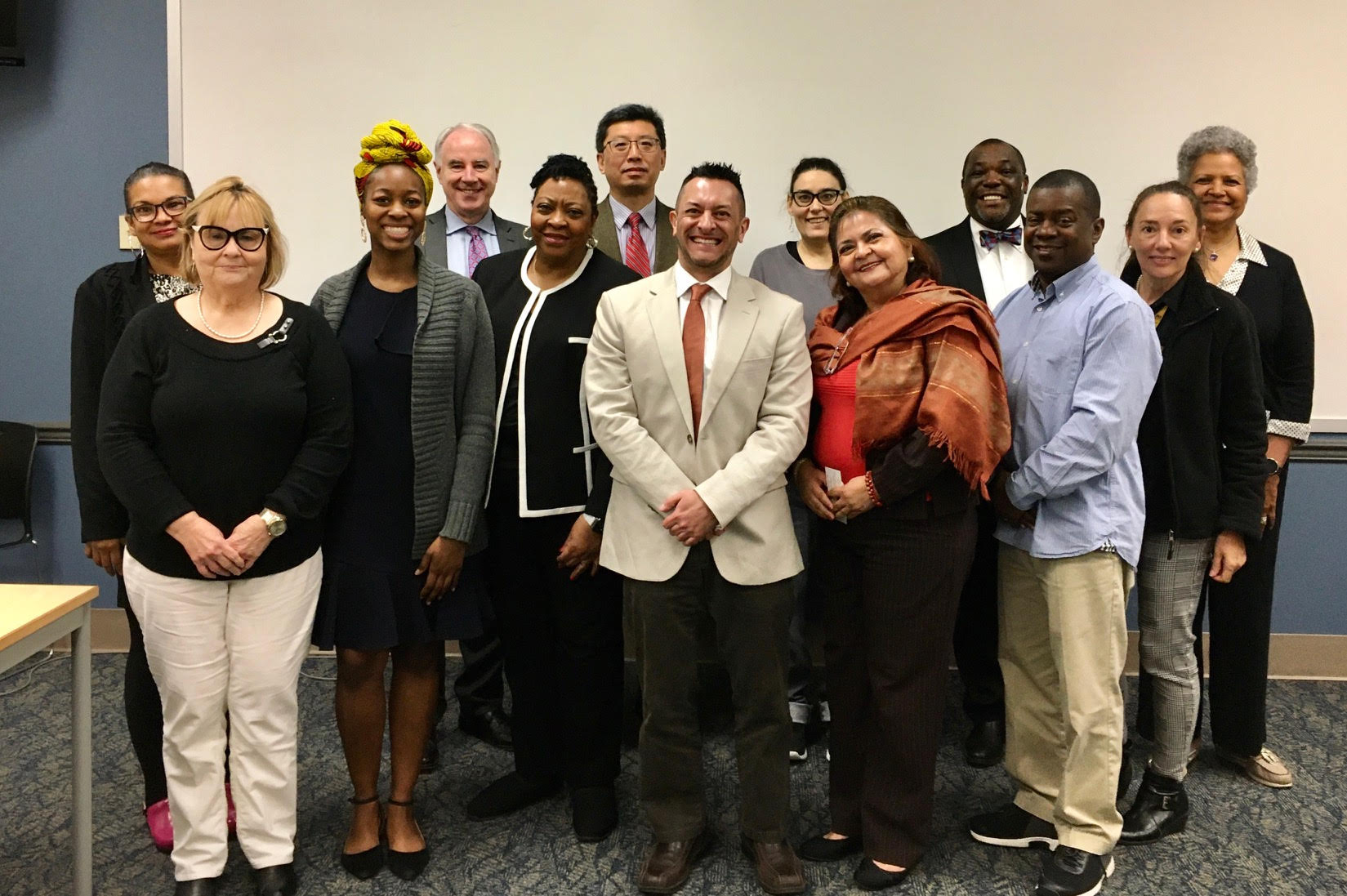 NIH & NOLA CAB members
The LA CaTS Community Engagement & Outreach (CEO) Core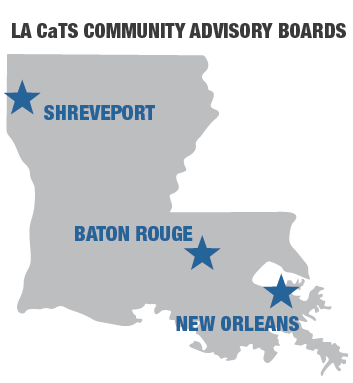 invites investigators to share their research ideas and get feedback from our Community Advisory Boards (CABs)! We have three standing CABs in Baton Rouge, New Orleans, and Shreveport comprising of community leaders from various public health backgrounds. CAB members provide insightful and community relevant feedback that propel health research to truly impact the Louisiana community.
When?
New Orleans CAB meets virtually every 4th Friday (11:30am-1:00pm).
Baton Rouge CAB meets virtually every 3rd Wednesday (11:30am-1:00pm).
Shreveport CAB meets quarterly.
How?
Why?
Examples of successful CAB engagements:
Dr. Adrienne Katner's (D.Env., M.S., Associate Professor, LSU Health-NO, School of Public Health) LA CaTS CAB and overall community engagement in water quality research has led to "community and academic partnerships; 11 subsequent research grants worth $3,342,010; three peer-reviewed journal articles; two peer-reviewed book chapters; 29 refereed research abstracts and papers at scientific conferences; and 33 invitations to present this research, including for one international conference, and ten national conferences; in addition to impactful local policy change to improve lead in water for underserved communities of Louisiana.
Dr. Candice Myers & Dr. John Apolzan (Pennington Biomedical) received an NIMHD R21 award for their project "Effects of Episodic Food Insecurity on Psychological and Physiological Responses in African American Women with Obesity" with CAB input.
Current CAB Members


Baton Rouge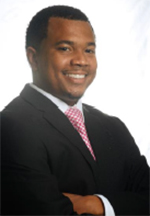 Leonard Gabe Briscoe is a Program Monitor for the Louisiana Department of Health-Office of Behavioral Health (LDH/OBH). Mr. Briscoe manages a thirty million (30) million dollar grant to help fight the opioid epidemic across Louisiana. Mr. Briscoe has 10 years of experience as it relates to behavioral health, program development, nonprofit and for-profit operations. He leverages experience as small business owner to effectively carryout corporate initiatives and logistics in a manner that meets needs of businesses while maintaining high quality standards.
In all the capacities he has worked, he has always worked in serving others. Mr. Briscoe has been promoting positive change in individuals and communities through his career and extracurricular opportunities. Prior to working for LDH/OBH, Leonard worked as Director of a Behavioral Health agency where he was tasked with ensuring those with mental illnesses received quality services. His passion has always been, and will be to help those in need whether it is through corporate initiatives or community engagement.
Mr. Briscoe received his bachelor s degree in Rehabilitation Services Disability Studies from Southern University A College. Subsequently receiving his Master s degree in Business Administration. Leonard is the proud husband of Danielle Briscoe. They have three kids Laila, Gabrielle and Kyrin. When not working, he enjoys cooking, playing basketball, and hunting and fishing.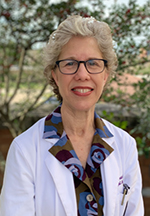 Dr. Cannatella serves as a clinical faculty member in the Department of Internal Medicine, LSU Health Science Center School of Medicine, Baton Rouge campus. For almost 28 years, she has been involved in the education of internal medicine residents and clinical care of patients. Initially, she worked with the poor and underserved population of our region at Earl K. Long Medical Center until 2013, when services were transitioned to Our Lady of the Lake Regional Medical Center.
Dr. Cannatella graduated from LSU School of Medicine in New Orleans in 1985, and upon completing an Internal Medicine residency at University of Alabama Birmingham moved to Rochester, MN where her husband completed his Endocrine fellowship at the Mayo Clinic. While in Rochester, she was a Medical Officer for the Bureau of Prisons at the Federal Medical Center and was also an Adjunct Instructor in Medicine, Mayo Medical School.
Over the years, Dr. Cannatella has been a member of various hospital and departmental committees. In her work as a clinical educator, she has provided oversight to internal medicine residents in both the inpatient and outpatient area. In the classroom, her interest has involved resident education mainly in the area of prevention and primary care. She has also been involved in the education of medical students and more recently has participated in the Clinical Skills Integration course in New Orleans as a small group facilitator.
As the mother of four children, her volunteer activities have been school and church related.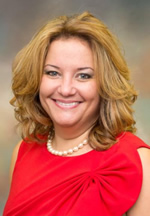 Myra Collins is the Executive Director at Oakwood Village Assisted Living Facility. Her specialty areas are community outreach, resource development, program management, and public relations. Prior to this position, she was the business development and community outreach specialist for the Baton Rouge General. While there, she wasa key contributor to the increase in medical, senior, and community outreach initiatives, resulting in greater visibility, programming, and recruitment for the Baton Rouge General. In addition, Myra has an extensive background in a variety of healthcare roles including Earl K. Long Hospital nurse, Medicaid Prior-Authorization Nurse at Unisys Corporation, and Physician Liaison at HealthSouth Rehabilitation Hospital. She was appointed by Governor Jindal to the State Board of Practical Nurse Examiners, elected chairman, and presently serves as hearing officer directing all regulatory and disciplinary matters. Myra is an active volunteer in numerous community organizations including American Heart Association, Together Baton Rouge, MDA, Mid-City Merchants Board, and AARP Advisory Transportation Committee.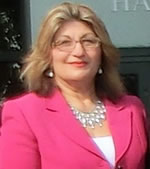 Dr. Malekian serves as Program Leader in the area of Food and Nutrition, and Director of newly formed Southern Institute of Food Science, Nutrition and Wellness at Southern University Agricultural Land-Grant Campus. Throughout her professional career she has made substantial contributions to the profession of food science and technology through her innovative research, teaching and extension/outreach programs. Her research expertise focuses on chemical analysis, stability, processing, packaging and safety of foods. Dr. Malekian has made great contributions to the cooperative extension programs at Southern University Agricultural Land Grant Campus. Her vibrant personality and ability to work well with others enables her to reach diverse audiences to help make healthy changes in their lives. Her ongoing presentations, trainings, and workshops in the areas of food safety, new dietary guidelines (MyPlate), nutrition and health, obesity, childhood obesity, hunger, diabetes, hypertension, etc., at local and state churches, community centers, health fairs, earth days, Catholic Charities Diocese of Baton Rouge, wellness days and other events are widely known in the region. She has been presenting such scientific information in a language that everybody can understand through web sites, radio, TV, publications such as fact sheets, handouts, and videotapes. Prior to Southern University, Dr. Malekian was employed by the Pennington Biomedical Research Center (PBRC). At PBRC she supervised food analysis laboratory for 12 years. She chemically analyzed diets and the results were compared to the nutrient data base to achieve accurate and repeatable diets for numerous clinical trials.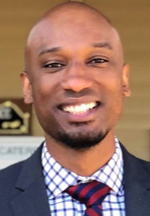 Mr. McLaughlin, Jr. is Director of Community Engagement for the East Baton Rouge Redevelopment Authority where he utilizes his extensive background in outreach and organizing to build coalitions to affect communities suffering from blight and disinvestment. In addition, he is Principal Strategist at Abstract Concepts, LLC. (Community Outreach, Project Management, Consulting Firm).
He is the founder of Starving Artist (an arts based professional mentorship empowerment initiative), curator of Black Restaurant Week Baton Rouge, Cofounder of Thin Redline Project (an online photojournalism platform), member of the Baton Rouge Multicultural Advisory Council for the Department of Justice, on the board of the Butterfly Society Humanities Amped program, and Co-Chair of Arts Culture for Mayor Sharon Weston Broome.
Additionally, he serves as a mentor and resource for several different youth groups including LA Youth Connect, Baton Rouge Youth Coalition, and Kappa League Guide Right Program. It is his willingness to step out in recent times that have seen him recognized as an effective advocate and influencer for change in the region. He has managed to balance efforts to mobilize and organize concerned citizens while working to change policy and build influence in the political realm. At the heart of it all, he remains the same. A man who hopes his work and his passion for people will leave an indelible mark on communities in which he serves.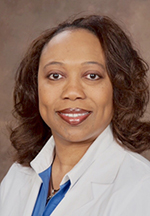 Dr. Michelle Robins Nelson, DNP, APRN, FNP-C is a native of Baton Rouge. She has twenty-one years of nursing experience. Dr. Nelson earned a Bachelor of Science in Psychology, Bachelor of Science in Nursing, Master of Science in Nursing Family Nurse Practitioner Role and a Doctor of Nursing Practice from Southern University Agriculture and Mechanical College. Her focus was on Information Technology and Social Media among Nurse Practitioner Students in Accessing Health Care information: Impact on Patient Safety and Quality Health Care. She is a board-certified Family Nurse Practitioner with American Association of Nurse Practitioners and licensed in Louisiana. She currently practicing as a Nurse Practitioner with General Surgery Services: Surgeons Group of Baton Rouge. She enjoys public speaking and is interested in legislative health policy issues. Dr. Nelson was nominated for the Nightingale Award APRN of the Year 2017 by the Louisiana State Nurses Association.
She is a member of Sigma Theta Tau, the International Honor Society of Nursing and Louisiana Association of Nurse Practitioners. Her research portfolio includes Presentations at Our Lady of Lake Regional Medical Center, Woman s Hospital, and Boston College (Chestnut Hill, Massachusetts). In addition, Dr. Nelson gives back to the community through various organizations. She is a sustaining member with Junior League of Greater Baton Rouge. Dr. Nelson is the wife of Sean Nelson and mother of her lovely daughter, Brooklyn. She is also a member of Alpha Kappa Alpha Sorority Incorporated.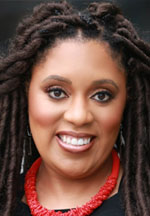 D'Andra Bradford Odom serves as the Health Care Equity and Cultural Competency Director for Aetna Better Health Louisiana. She previously worked for the Louisiana Department of Health for ten years in the Office of Public Health and the Bureau of Minority Health Access and Promotions through an agreement with the Southeast Louisiana Area Health Education Center. Mrs. Odom has over ten years of health care experience. She has aided in securing multiple grant opportunities related to health care and health equity with emphasis on preventable disease, health care, and food access. Additionally, D Andra serves with the Michael Hunter Foundation, Woman s Hospital Family Advisory Council, The Environment and Health Council of Louisiana Board of Directors, and One Breath Board of Directors. She earned her Bachelor of Science degree in Computer Information Systems at Grambling State University in Grambling, LA and a Masters in Public Administration with a concentration in Public Policy from Southern University and A College in Baton Rouge, LA. Mrs. Odom has a strong passion for policy, health care equity, and social justice and welcomes the opportunity to share her passion with others. When she is not working to improve health equity, she enjoys spending time with her husband (Brandon) and children (Josiah and Corrinne), traveling, dining, reading, entertaining family and friends, and running the family catering business, Odom s Kitchen.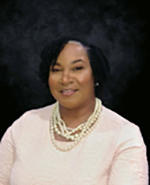 Helen Hogan Robins is a Registered Nurse and has been employed with Woman s Hospital, Baton Rouge, Louisiana for 21 years specializing in Postpartum Care. She has empowered many patients through her teaching of wellness and infant care. Helen has participated in many positive initiatives to improve the lives of women and children and serves in varies leadership roles throughout her department from administrative duties to preceptorship. Her insight, leadership skills, and ability to produce positive outcomes have led to numerous changes in policies and effective initiatives; improving the healthcare of maternal women and neonates. She currently serves on the Executive Board of the Capital Area Breastfeeding Alliance (CABA), which promotes breastfeeding and offers support for breastfeeding mothers in the Baton Rouge and surrounding areas.
Professional memberships to other organizations are the American Nursing Association (ANA), Association of Women s Health, Obstetrics, and Neonatal Nurses (AWOHNN), and Louisiana State Nursing Association (LSNA).
Helen is native to Baton Rouge and has always passionately served in the community through church outreach and activities, support and volunteering for local schools and community youth organizations, while eagerly assisting with resources for those less fortunate and in need. Helen understands the complex interconnections between people and policy; whatever affects one affects us all. She plans to continue to advocate for those impacted by social injustice, and on education for youth in the community with a focus on civility, self-esteem and purpose.
Mrs. Robins enjoys spending quality time with her family and friends, cooking, traveling, and cycling.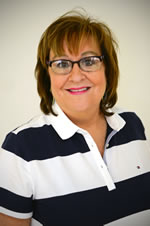 Jamie Milano Roques is the Director of Behavioral Health and Primary Care Integration and the Project Director for a Primary Behavioral Health Care Integration SAMHSA grant. She received a Bachelor Degree in Nursing from Louisiana State University School of Nursing in 1979, a Master Degree in Public Health from Tulane School of Public Health and Tropical Medicine, and attended the University of Texas Health Science Center where she obtained her training as a Nurse Practitioner and became certified by NCC. Most of her career has been spent in public service working with those who have great needs and few resources. Throughout her career, she has developed programs and services at the local level working with governmental authorities and communities. More specifically, Roques worked as a Nurse Practitioner with the Louisiana Department of Health Hospitals (DHH) Capital Area Human Services District for 6 years, providing service for mental health, addictive disorders, and developmental disabilities. Also with the DHH, Roques served 27 years with the Office of Public Health and served on the Board of Family Road for 10 years with 2 years as the Chair. She has served in numerous positions with the Louisiana Public Health Association and currently serves as the Area Representative to the Governing Council of the American Public Health Association, the Council of Affiliates Chair representing Federal Region VI (AK, LA, TX, OK, NM), and is an active member of the Executive Committee.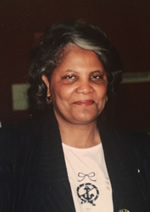 Dr. Slan has worked in Education for over 40 years. She is currently a facilitator with the East Baton Rouge School District s Instructional Leadership Program, where educators are selected through a rigorous process to become eligible for a school leadership position. She began as an elementary teacher, both in a self-contained classroom and Title I reading pull-out program. After working several years as a classroom teacher, she was employed at the State level with the Louisiana Department of Education in a Special Program to Upgrade Reading and the Bureau of Personnel Evaluation at Louisiana State University in Research and Development, working on the Teacher Evaluation System. She has worked in a school District s Central Office as Supervisor of Curriculum and Instruction and retired as Superintendent of Schools. After retirement, she worked with a National Non-Profit Organization, Rural Schools and Community Trust based in Washington, DC. Years later, she was asked and returned to a local school district as Superintendent of Schools for three years. Dr. Slan was educated in the East Baton Rouge Public Schools. She received a BS degree in Child Development from Southern University A M in Baton Rouge; later certified in Education through a federal program called Teacher Corp earning a Masters in Elementary Education; and holds a Doctorate in Education Leadership from George Peabody College of Vanderbilt in Nashville, TN. Her most cherished position is that of a mother, grandmother, and friend to education. Her goal is to make a difference in the lives of as many children, youths and adults as possible, so that they will be safe, healthy, and educated.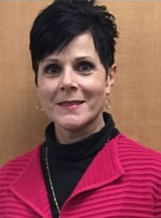 Dana Vidrine began her nursing career in 1980 and received her master's of science degree in Nursing Leadership and Management in 2017. She is a nursing director at Woman's Hospital, the 17th largest delivery service in the nation and the largest in Louisiana. She is responsible for the fiscal oversight and management/supervision of an 84-bed Mother/Baby unit, well-baby and transitional care nurseries, lactation department, and newborn photography service MOM365.
Ms. Vidrine leads several health care initiatives to improve perinatal and neonatal outcomes. Throughout her career, she has led several patient rights and cultural diversity initiatives including care of the incarcerated obstetrical patient. Most recently, Ms. Vidrine implemented in-house breastfeeding peer counselor, telehealth breastfeeding consults, and proactive telephone call backs. In addition, led a multidisciplinary team to achieve the global designation of Baby-Friendly by Baby-Friendly USA, Inc. (BFUSA), the accrediting body and national authority in the United States.
Ms. Vidrine is a member of the national association of her primary profession, Association of Women's Health, Obstetrics, and Neonatal Nursing; American Nurses Association; Louisiana State Nurses Association; and Baton Rouge District Nurses Association. She is certified as a maternal newborn nurse through National Certification Corporation (NCC).
Ms. Vidrine has been active in several volunteer opportunities including the ALS association and St. Vincent DePaul Men's shelter.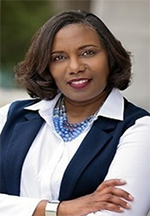 Dr. De Shoin A. York, PhD, MPA, BS received her higher education degrees from Southern University and A College, Baton Rouge, Louisiana. She is the Associate Vice Chancellor for Extension and Outreach and Specialist, Nutrition, Health and Wellness with the Southern University Agricultural Research and Extension Center. She began her career as a research assistant at the Pennington Biomedical Research Center where she worked on the well-known Dietary Approaches to Stop Hypertension (DASH) Study. She then worked as Director of Dietary Services for a local hospital and for the Greater Baton Rouge Food Bank assisting with their mission of feeding the hungry and disadvantaged in their 12 parish outrach. However, for the past 19 years De Shoin has designed and implemented nutrition, health and wellness programming for disadvantaged and low-income clientele for the Southern University Ag Center. She also serves as Director for both the Expanded Food and Nutrition Education Program (EFNEP) and Supplemental Nutrition Assistance Program Education (SNAP-Ed) nutrition education programs. De Shoin is passionate about the health and wellness of women and young girls, as she feels this population is the most vulnerable to negative and societal stereotypes.
New Orleans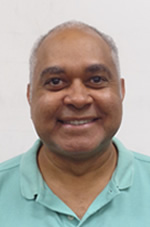 Dorian has been living with HIV/AIDS since 2006 and is a Policy Fellow and member of CHANGE, a Coalition of HIV/AIDS NonProfits and Governmental Entities. He has served on the New Orleans Regional AIDS Planning Council on several committees demonstrating his service to the local HIV community consistent with engagement and involvement in the local Ryan White planning body and other ASO's. Dorian networks with both RW and non-RW agencies, non-profits and CBO's in addition to governmental representatives on local, state, and national levels. He is Chair-elect of LAAN [Louisiana AIDS Advocacy Network]. He is also a member of the Board of Trustees of CrescentCare, a new FQHC serving the New Orleans community. He serves as chair of the Primary Medical Care Consumer Advisory Council for the NO/AIDS Task Force, a division of CrescentCare, where he is a client. Dorian values his participation in advocacy, training and education regarding HIV at events, forums, and conferences by sharing ideas for treatment, linkage to care and retention in care for HIV. He is an ad hoc staff Standardized Patient Trainer with Tulane University School of Medicine in its Training and Assessment of Professional Skills (TAPS) Program and received a B.A. in Philosophy from the University of New Orleans.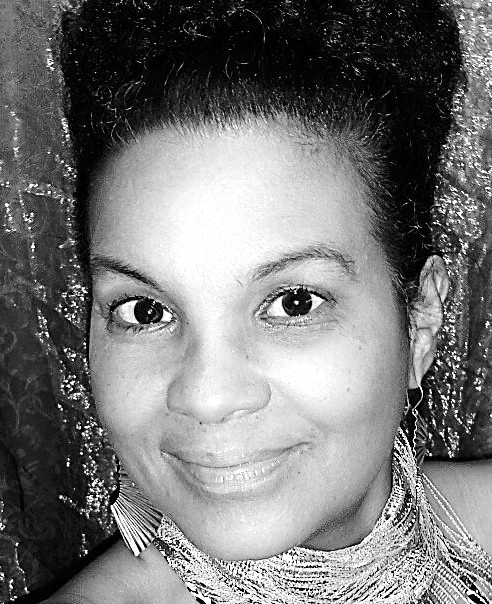 Lisa A. Collins recruits, trains and manages a network of over 200 volunteer congregational health promoters who lead wellness ministry activities in churches throughout Orleans, Jefferson, St. Tammany, St. Bernard and Plaquemines parishes. To assist in implementation of disease prevention education, she has developed partnerships with local government, universities, hospitals, health associations and other agencies that focus on healing and wholeness in faith-based communities. Past board leadership has included: Black Women s Health Project of Louisiana, YWCA, VIA, Kingsley House, Region I Governor's Health Reform and NORDC District D. Native New Orleanian, alumna of Dillard University and a graduate of Loyola University s Executive Management Development Program, she also trained in community health and peer advocacy with University of South Alabama and the University of Southern Mississippi. She completed NORLI FOCUS and was selected as an Institute of Politics fellow. Lisa is currently a member of the Greater New Orleans Health Advisory Board, LSU Ag Center Leadership Council, ReFresh NOLA Coalition, Friends of Lafitte Greenway, City of New Orleans Health Department Fit NOLA Community Sector and other community based organizations focused on sharing best practices and improving health outcomes. In her spare time, she volunteers with SPROUT NOLA Community Farm.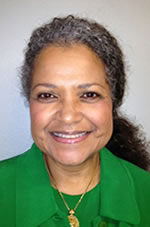 Dr. Daphne Ferdinand is the Executive Director of the Healthy Heart Community Prevention Project (HHCPP), a non-profit corporation whose mission is to promote heart health and to eliminate disparities associated with CVD in vulnerable communities. She is the co-founder Heartbeats Life Center, formerly a cardiovascular diagnostic testing center and clinical cardiology consultation practice having served for 22 years as a practice administrator, clinical nurse specialist, and clinical trials coordinator. In addition to serving on Louisiana Clinical and Translational Science (LA CaTS) Community Advisory Board (CAB), she holds membership on other CABs such as the LSU Ag Center Extension in New Orleans and the Tulane University PRC. Dr. Ferdinand has over 30 years of community service advocating for cardiovascular health with the provision of heart healthy educational programs in the greater New Orleans area, specifically in vulnerable communities. The HHCPP is a community site for the NHLBI We Can! Program, targeting parents and caregivers to educate their families about maintaining a healthy weight. She also serves on the Association of Black Cardiologists' (ABC), Community Programs Advisory Committee, coordinating ABC's Community Health Advocate Training Program, which utilizes the NHLBI/NIH CHW model to train lay-persons to implement strategies to educate community members to reduce CVD risks. As a backyard gardener for over 30 years and Master Gardener with the LSU Ag Center, she is poised to assist schools, community based organizations, and individuals with horticulture activities to promote the consumption of fresh fruits and vegetables, and in addition to educating community members of the health benefits to reduce CVD and other chronic conditions. Dr. Ferdinand has co-authored publications focusing on topics such as cardiovascular disparities, management of hypertension in diabetes and the metabolic syndrome, fast food consumption in the U.S., and community-based approaches to cardiovascular disease prevention. Dr. Ferdinand received her Bachelor of Science in Nursing from Dillard University and Master of Nursing degree from LSU Health Science Center. She received her PhD in Nursing from Southern University and A M College School of Nursing in Baton Rouge, LA. She is a community advocate who believes in Helping People to Help Themselves.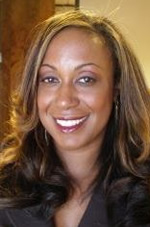 Torrie T. Harris, DrP.H. MPH is a public health professional with over 15 years of experience in health disparities research and practice. She previously served as the Director of Health Equity for the state of KY where the state conducted the first cultural and linguistic competency assessments of all local health departments. Dr. Harris has also developed the Louisiana Statewide Healthy Communities Coalition with a focus on grass roots community health initiatives to close gaps in health disparities related to obesity, smoking, and physical activity. Dr. Harris has dedicated her career to health equity through health system quality improvement by providing technical assistance to community health centers and other health service organizations.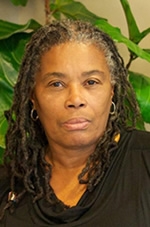 Catherine Gray Haywood, Community Service Program Manager for Tulane's Prevention Research Center and the current chair for Louisiana Community Health Outreach Network. Catherine received her BSW from Southern University at New Orleans. Catherine has worked for the last 25 years advocating for individuals living below the poverty levels, also, working to educated communities around health disparities such as HIV/AIDS, breast and cervical cancers, and other cancers, obesity and active living. She's one of the founding member of Women with a Vision's, a non- profit organization that has been in existence for the last 22 years. She provides structured mentoring process for community members about the PRC's activities. She also implements training programs for community residents, barbers, stylists and health care providers around health issues. Catherine provide information on webinars that presents CBPR for organizations and neighborhood associations. In the past she has worked with ex-offenders in the pre-release program through Community Service Center. She is the Co-Regional Director for the South region for the National Community Committee (NCC), on the Executive Board of the Louisiana Cancer Control Partnership, and the leadership committee for the American Cancer Society's Coffee Program.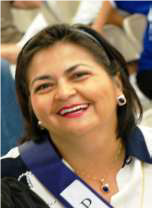 Mariana Montero was born in Ecuador. She has a Bachelor of Science in Agricultural Engineering, Master in Business Administration and, Master in Engineering Management. She holds numerous certifications as a Prevention Educator.

Ms. Montero is the Founder and Executive Director of Golden Change, Inc., a non-profit organization in Metairie, LA. She is currently a Project Coordinator for LA VOZ de la Comunidad Coalition, Honorary Member of the Board of Directors of Metro Centers for Community Advocacy, Board of Directors member of Luke s House Clinic, and Vice-President of the Latin American Civic Association of Louisiana. She is also an Active member of the Greater New Orleans Healthy Community Coalition (GNOHCC), the Hispanic Chamber of Commerce, the Jefferson Lions Club, and an actively involved volunteer with the Make-a-Wish Foundation, Hispanic Apostolate, and Dillard University Community Resource Center. Lastly, she is the Past President of the Business Professional Women s Association.

Ms. Montero s passion is to help others through her active involvement with several non-profit and religious organizations, and on a person-to-person level. Her contributions to and assistance in the development of programs and services in the Latin American Community are highly recognized. She is a team member in the coordination and planning of community health fairs that serve the Latin American community by providing health awareness and education. Ms. Montero is fueled with intense enthusiasm for the prevention of violence against women, men and children, and is wholeheartedly committed to helping the community in this area. When Ms. Montero is not crusading for human rights, she spends a lot of time with her family, shares precious moments with friends, takes dancing classes, and travels.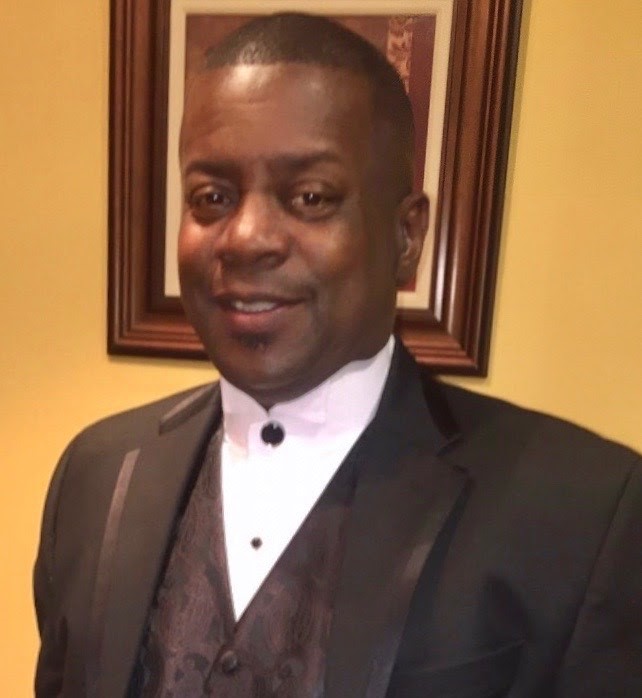 Oscar Warren is a graduate of Southern University in Baton Rouge with a BA in Sociology. He currently serves as an HIV Prevention Specialist/Phlebotomist and team lead at Brotherhood, Incorporated., a non-profit organization (NGO) committed to fighting against the spread of HIV and to alleviating the struggles of African-Americans living with HIV/AIDS. Oscar is also the Co-Founder of DaFellas Group Health Initiative, an NGO with the goal of bringing health awareness to the many preventable and curable diseases that affect minority communities across cities daily through educational activities. He has worked in the healthcare field for over 30 years within diverse roles in direct patient care, health education, and also serving as a respiratory technician and certified CPR instructor. Oscar Warren is also a proud military veteran.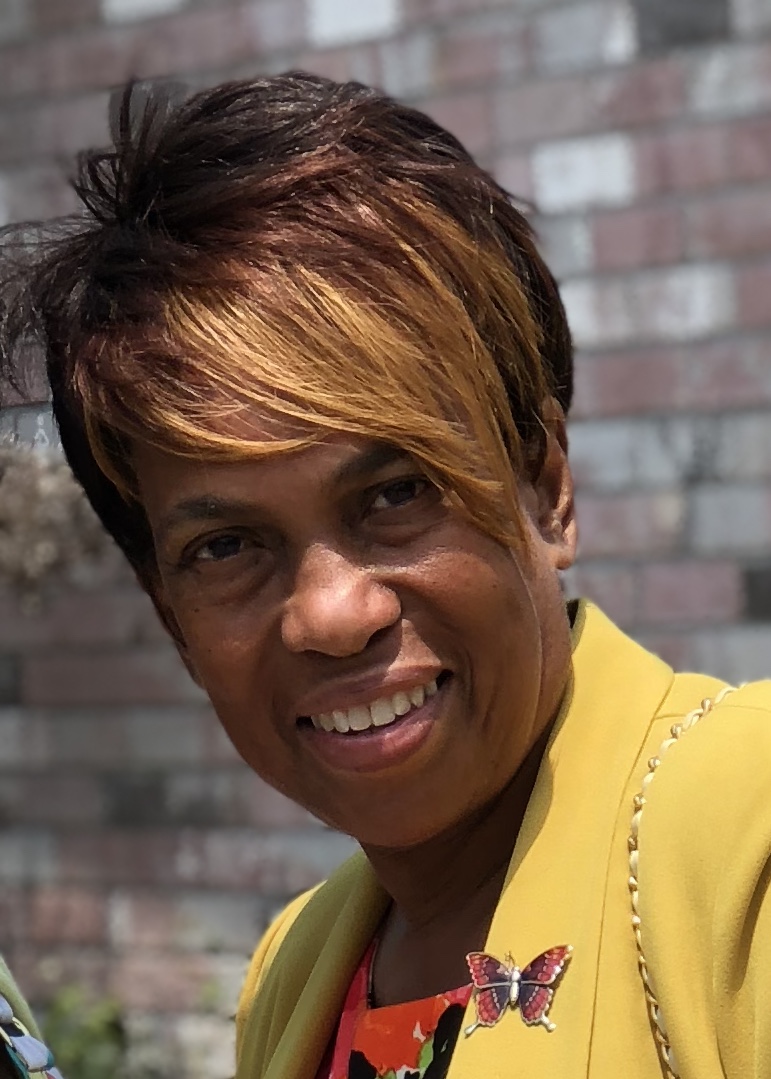 Royliene grew up and still lives in the Treme' Historic District of New Orleans where she is a descendent
of one of New Orleans' musical families. She is a true history buff at heart. She has an extensive
background in historic preservation and neighborhood advocacy for the Treme' community and has
served on federal, city, and local community development and historic preservation committees. She
was selected by the National Trust for Historic Preservation and completed the Preservation Leadership
Training Program. Royliene is a licensed City of New Orleans Tour Guide.
Royliene was selected as a Fellow and graduated in the inaugural class of the Leadership Institute
Program sponsored by the National Organization of Black Elected Legislative Women (NOBEL Women),
and the Center for American Women and Politics (CAWP) at Rutgers University in New Jersey.
Passionate about the health and wellness of the community and addressing health disparities and
determinants, she has served on several committees and actively participated in outreach activities in
the Lower Ninth Ward and Treme Communities. She served as a Community Advisory Board Member
and Community Coalition Member for the Tulane University, School of Public Health & Tropical Medicine,
Prevention Research Center, Movin for LIFE Program. She is a former member and served as secretary of
the Lower Ninth Ward Community Wellness Consortium. Additionally, she has served as a community
member researcher for the ReFresh Neighborhood Data Project of Broad Community Connections.
She is currently the Community Engagement Coordinator and one of the Community Health
Ambassadors with Sankofa, Community Development Corporation located in the Lower 9th Ward.
Royliene is also on the Board of Directors for the Broad Community Connections and the Refresh
Executive Committee. She is also currently the Director of Community Service for the Caffin Avenue
Seventh-day Adventist Church.
Royliene lets it be known that she is a "very proud product of the Orleans Parish School System"
graduating from Joseph S. Clark Senior High School. She went on to complete her academic studies,
graduating cum laude from Tulane University, BA in Public Relations. She was inducted into the Alpha
Sigma Lambda National College Honor Society. Additionally, she holds an Associate Degree in Data
Processing from Delgado Community College.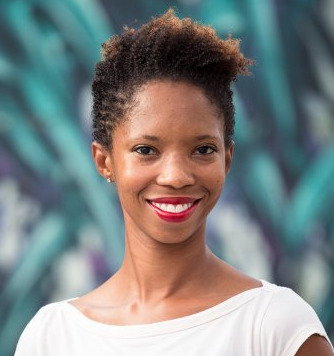 Danielle is Founder and Principal of Treux North Wellness. She has her Masters in Health Promotion and her credentials include Certified Health Education Specialist, Certified Worksite Wellness Specialist, Wholistic Stress Management, CDC Work@Health Certified Trainer, and Zumba instructor. Danielle is a partner with the City of New Orleans' Fit NOLA Initiative and leads a team of fitness professionals. Almost 15 years experience includes business development for the healthcare staffing industry, fitness center management, grant writing, school health, and community wellness. As a health educator, program administrator, implementation strategist, and coach, she helps individuals and organizations realize their wellness goals.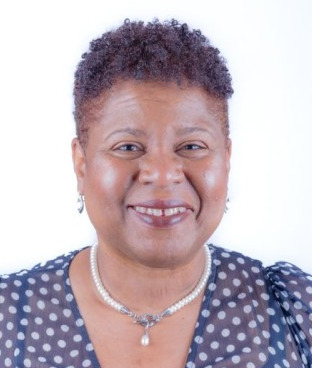 Dr. Chalk obtained a Bachelor of Arts in Mass Communications, with a minor in Public Health, from Dillard University in 2006. Following this accomplishment, she earned a Master of Science in Healthcare Management from the University of New Orleans in 2012. This year, Dr. Chalk completed a Doctor of Health Administration at Virginia University of Lynchburg.

Since 2013, Dr. Chalk has provided her service as the executive director of Healthy Community Services, a nonprofit initiative in New Orleans that provides residents and business owners with an understanding of urban storm water management techniques, as well as knowledge on how the drainage system of New Orleans works. Likewise, they advocate for the general improvement of water quality in Lake Pontchartrain. In addition, Healthy Community Services has worked with the Foundation for Louisiana to address strategies of adaptation among coastal communities that will be affected by climate change and sea level rise. Dr. Chalk has been a guest on many panel discussions as an expert professional on climate resiliency and urban agriculture.

Dr. Chalk retired with the Louisiana Department of Health, New Orleans Regional Medicaid where she was the former outreach coordinator for the Louisiana Children's Health Insurance Program for a 5-Parish area. She also coordinated the outreach efforts for Medicaid Expansion as a result of passage of the Affordable Care Act. Furthermore, she is a former diagnostic breast coordinator with the LSU HSC's LA Breast & Cervical Health Program. Dr. Chalk was a mayoral appointee to the New Orleans Regional AIDS Planning Council, served as a Medicaid liaison to the Department of Housing and Urban Development in New Orleans' "Dedicated to Ending Homeless Program," and was formerly a vice president of the Greater New Orleans chapter of the Dillard University Alumni Association. Currently, she serves as an advisory board member for the American Public Health Association's Center for Climate Health & Equity; American Geo-Physical Union Community Science Fellow, and Eco-America Climate Health Ambassador. Also, she is a former president for the Louisiana Public Health Association.
Shreveport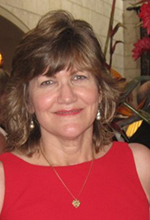 Connie L. Arnold, Ph.D. is a medical sociologist and Professor of Medicine at Louisiana State University Health in Shreveport (LSUH-S) and the Feist-Weiller Cancer Center. She has over twenty-five years experience conducting Health Literacy (HL) research and has 53 publications on health literacy, health communication and behavior, and preventive medicine. Dr. Arnold has a productive record of federally-funded research developing and implementing low literacy interventions to improve health outcomes of vulnerable populations. Her wide-ranging work focuses on improving cancer screening in rural Federally Qualified Health Centers (FQHCs), self-management of diabetes in safety-net settings, and use of health coaches to facilitate weight loss in community clinics. Dr. Arnold is the Health Literacy Principal Investigator on an NIH grant for the Louisiana Clinical and Translational Science Center (LA CaTS), an unprecedented collaborative effort among ten academic institutions in Louisiana and co-leads the North LA Community Advisory Board.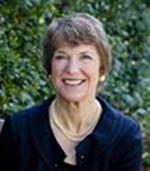 Terry C. Davis Ph.D. is a Professor of Medicine, Pediatrics, and the Feist Weiller Cancer Center at the LSU Health at Shreveport where she serves as teacher for medical students, residents, fellows and allied health students. For the past 35 years, has led an interdisciplinary team investigating the impact of patient literacy on health and healthcare. Dr Davis has more than 140 scientific publications related to health communication and her patient education and training materials are used nationally. Dr. Davis has a productive record of federally funded research developing and implementing low literacy interventions to improve health outcomes of vulnerable populations. Her wide-ranging work focuses on improving cancer screening in rural Federally Qualified Health Centers, self-management of diabetes in safety net settings and use of health coaches to facilitate weight loss in community clinics as well as developing strategies to improve medication adherence. She is the Health Literacy Principal Investigator for the Louisiana Clinical and Translational Science Center, where she trains investigators and clinicians in ten academic institutions and co-leads the North LA Community Advisory Board.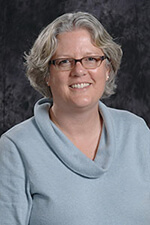 Elizabeth Disbrow was born in Los Gatos, California in 1966. She received her PhD in 1996 from University of California, Davis in neuroscience. She then obtained a postdoctoral fellowship from the University of California, San Francisco in the Department of Radiology to study brain imaging. After training she joined the faculty of both UC Davis and UCSF. For over ten years she studied tactile and motor processing in healthy people, receiving several federal grants to support this work. She then became interested in the pathophysiology of Parkinson s disease, especially motor planning and cognitive decline. She was awarded several federal grants to study cognitive dysfunction and rehabilitation in PD.

In 2013, she moved with her family to Shreveport to join LSU Health Shreveport School of Medicine. She is currently a member of the Department of Neurology, as well as the Department of Pharmacology, Toxicology and Neuroscience. She leads the effort to obtain Board of Regents approval for the LSU Health Shreveport Center for Brain Health in 2017, which she directs.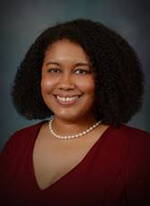 LeVette was elected to the City Council in 2018 where she represents District B which includes downtown Shreveport and the Medical School. She serves on the Leadership Council for Step Forward, an organization focused on cradle-to-career success for North Louisiana. Fuller has also served as a board member for the Shreveport Caddo Metropolitan Planning Commission and is a founding member of Re-Form Shreveport, an organization dedicated to bringing citizens together to share ideas and find implementable solutions to improve Shreveport s built environment.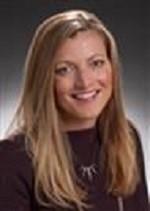 Kristina B. Gustavson, a native of Shreveport, Louisiana, received a B.A. in Political Science and a minor in French from Rhodes College in Memphis, Tennessee. Following Rhodes, Kristi worked for one year as an English teaching assistant at Lyc e Victor Duruy in Paris, France. Thereafter, she received a Juris Doctorate, cum laude, from Tulane University School of Law in New Orleans, Louisiana, along with Tulane s European Legal Studies certificate. Focusing on insurance coverage and defense, Ms. Gustavson began her legal practice at Phelps Dunbar, LLP, in New Orleans in 2004. In 2007, she returned to Shreveport, Louisiana, and joined the law firm of Cook, Yancey, King Galloway where her primary areas of practice included commercial litigation, contract issues, and creditor bankruptcy and collection issues. Ms. Gustavson is AV distinguished by Martindale-Hubbell and was listed as a Rising Star among Louisiana Super Lawyers. In 2014, Kristi joined Regions Banks as a Vice President and Trust Advisor where she developed and retained trust and investment management clients and administered estates. Gustavson now serves as the Chief Executive Officer of the Community Foundation of North Louisiana.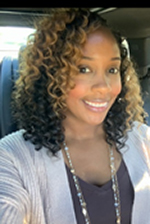 Dr. Angela L. Hardy is Director of the Master of Science in Nursing and Post Master s Certificate Programs at Northwestern State University. She is a board-certified Family Nurse Practitioner that has a passion for helping others. Dr. Hardy received her Bachelor of Science Degree in Nursing from Grambling State University in 2003, a Master of Nursing Degree with a concentration in Family Nurse Practitioner from Grambling State University in 2008, and her Doctor of Nursing Practice Degree at Chatham University in 2012. She is a member of the American Academy of Nurse Practitioners, Louisiana Association of Nurse Practitioners, Louisiana Council of Administrators of Nursing Education, and the National Organization of Nurse Practitioner Faculties. Outside of work, Dr. Hardy enjoys spending time with her son (Xaivion), traveling, reading, entertaining family and friends, volunteering at various community and church events, and staying fit by line dancing and Zumba.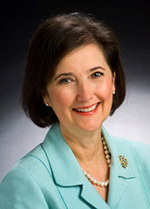 Paula serves as the executive director of The Community Foundation of North Louisiana. In this capacity, she is responsible for the Foundation s leadership, management, strategic planning and development. She also serves as a convener of citizens, nonprofit organizations and governmental entities around issues affecting our community.
Prior to coming to the Foundation, Paula practiced law in the area of trusts and estate planning. She served as chairman of the Louisiana State Bar Association s section on Trusts, Estates, Probate and Immovable Property Law. She continues to serve on the Board of Directors for the Estate and Tax Planning Council.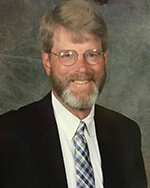 Robert Jackson, M.D. is a graduate of LSUHSC Medical School where he did his Internal Medicine residency. He was a Clinical Professor of Medicine at LSUHSC-S, retiring in 2016. He founded Martin Luther King Medical Center as a 3rd year resident and currently serves as their Medical Director. He is actively involved in patient care, education and research at MLK.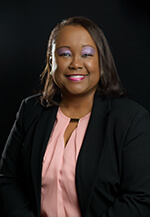 Director of Economic Development Community Affiliates Ochsner Health System/LSU Health Shreveport Monroe Medical Center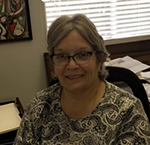 Janet Mentesane has been the Executive Director of the Martin Luther King Health Center Pharmacy since 2003. MLK works with community partners to provide direct clinical pharmacy care and to implement innovative strategies to improve the health of northwest Louisiana. Janet is responsible for the overall operation of the center and has over 30 years-experience in non-profit management. Janet completed her graduate education in social work through the University of Oklahoma. Janet also completed The Arnold School of Public Health Leadership Institute through the University of South Carolina. In 2012, Janet was named outstanding fundraising professional by the Northwest Louisiana Chapter of the Association of Fundraising Professionals.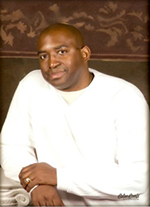 Rev. Payne graduated from the University of South Alabama in 1991 with his Bachelor's degree in Mathematics. He entered the Air Force upon graduation and served on active duty for 24 years, retiring in 2015. Rev. Payne graduated from the Air Force Institute of Technology (AFIT) with a Master s of Science degree in Operations Research in the spring of 1996. In July 1998 Rev. Payne entered the ministry while attending Historic St. John's African Methodist Episcopal (AME) Church in Montgomery, AL. He served as the pastor of Union Bethel AME Church in Great Falls, MT from 2000-2004 and was ordained an Elder in the church in August 2002. He pastored the Minot Air Force Base Gospel Service from 2008-2009 and now serves as the pastor of St Mary AME Church in Shreveport, LA. In addition to his pastoral duties, Rev Payne works at Barksdale Air Force Base, LA for Booz Allen Hamilton corporation supporting Air Force acquisition efforts.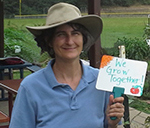 Grace Peterson, Ph.D. is an Extension Agent with the LSU AgCenter. She has established an innovative program that facilitates garden-based nutrition education in low-income neighborhoods. She is a founding member of the Red River Coalition of Community Gardeners and offers programs, training, and support for school and community gardens. Using a systems approach to healthy community, Grace is working with a wide range of collaborators to address the complex issue of access to nutritious food in northwest Louisiana. She is a founding member of the EatWell-LiveLocal Taskforce which has launched the We Grow Together! Campaign. We Grow Together! encourages collaborations among individuals and organizations to increase farmer profitability and community access to healthful food choices.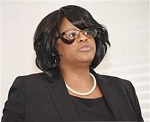 Elise Reed is an Assistant Professor and the Master of Social Work Program Director at Grambling State University. Dr. Reed has 25 years of clinical experience. She is a Licensed Clinical Social Worker, Board Approved Clinical Supervisor, Licensed Addiction Counselor and a Certified Clinical Supervisor. Dr. Reed has provided services in in-patient and outpatient behavioral health settings, as well as, in the private practice arena. She has been an active member of numerous community coalitions and advisory boards. Currently, she serves on the HELP Agency Advisory Board and actively leads community service events for Community Enrichment Group, a nonprofit organization that serves Lincoln and Ouachita Parish. Since joining the Grambling State University faculty in 2016, Dr. Reed has been extensively engaged in departmental and university-wide committees, teaching, research, and publishing activity.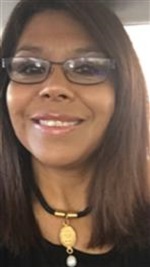 Advocate Interpreter Martin Luther King Health Center Pharmacy

Marilu is from San Luis Potos , Mexico. She graduated college with a degree in business administration. Currently, Marilu has worked for over 7 years at the Martin Luther King Health Center Pharmacy on Olive Street as a guide and Health Advocate and Spanish interpreter in the health field. Every Friday, she has a radio program titled Talking about Health with Marilu in the station la invasora 92.1 and 92.3.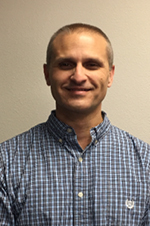 Mr. Toms has 15 years with the Office of Public Health Region 8 Assistant Regional Administrator; 3 Years as Parish Manager of the Ouachita Parish Health Unit; 5 years as Parish Manager of the health units of Jackson, Caldwell, Franklin, and Lincoln; 2 years as the Region 8 Public Health Emergency Response Coordinator; The last 5 years as the Assistant Regional Administrator.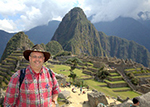 Dr. Vanchiere is Vice-Chair for Pediatric Research at LSUHSC Shreveport. He is a second-generation Louisiana pediatrician specializing in Pediatric Infectious Diseases. He attended Emory University for medical and graduate school. Approximately 70% of his time is spent in research, including NIH-funded translational research at M.D. Anderson Cancer Center and PHARMA-sponsored clinical trials at LSUHSC-S. He is the Director of the Children s Clinical Research Center at LSU Health Shreveport, and mentors about a dozen medical students on various research projects related to infectious diseases. In his spare time, he enjoys cooking and woodworking.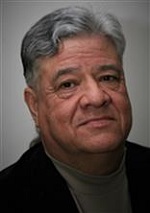 Director La Voz de Shreveport Bossier, Owner LCRMedia, LLC

Mario Villafuerte is a veteran news professional with 39 years of storytelling in Shreveport-Bossier and around the world. Now the most important stories to be told are stories about your Latino neighbors for their Latino community and how it impacts them in Shreveport and Bossier. Locally, we are under-served as Spanish news consumers. Like everyone, we want to know what is happening in the where we live. What's one reason I became a news entrepreneur, starting an internet news channel in Spanish for reporting on Shreveport-Bossier. As the owner and director of that channel, also business leader, I represent a new avenue of opportunity for inclusion, diversity and employment for local Latino community residences. As a communicator, I realized there is a need to tell our stories to other communities in Shreveport Bossier, Northern Louisiana and throughout the Bayou state. Finally as a community leader, I am committed to work toward the betterment of my Latino community and seek opportunities for others who can represent and benefit from a diverse equal Shreveport-Bossier.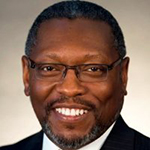 Willie C. White III, M. P. H., is the Chief Executive Officer of David Raines Community Health Centers, and he is a Health Care Management Consultant. Mr. White has over 37 years of experience in the health care industry, in both profit and non-profit organizations. He has served as President/Chief Executive Officer, Northwest Family Hospital, Gary, IN; Chief Executive Officer/Managing Director, Belmont Community Hospital, Chicago, IL; Assistant to the President, AV-MED Health Plan, Gainesville, FL; and, Assistant Administrator, Alachua General Hospital, Gainesville, FL. Mr. White is a consultant to the Federal Bureau of Primary Health Care in the areas of administration, governance, finance, and health center operation. Mr. White is also a member of The Rotary Club of Shreveport Chartered 1914.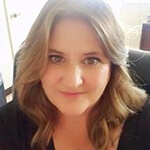 Martha Whyte graduated from Louisiana State University School of Medicine in Shreveport in 1994 with a specialty in pediatrics. Dr. Whyte previously served as medical director of region 7 from April 2002 until March 2005 and returned as medical director in late 2006. In this position, Dr. Whyte is the public health medical official for the region which encompasses Bienville, Bossier, Caddo, Claiborne, De Soto, Natchitoches, Red River, Sabine and Webster parishes. She is responsible for addressing any disease and health-related concerns that arise in this area and coordinating the response with the state health officer, state epidemiologist and other OPH officials.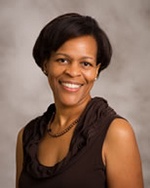 Caddo Council on Aging, Executive Director, July 2017 present; Caddo Council on Aging, Financial Officer, May 2000 July 2017; Goodwill Industries, Staff Accountant, June 1998 - May 2000; Volunteers of America, Staff Accountant/HUD Supervisor, August 1994 - June 1998 C H Truck Service, Full Charge Bookkeeper/Office Manager, November 1993 - August 1994 Caddo Council on Aging, Bookkeeper, June 1988 November 1993; L. J. Earnest, Inc., Office Clerk, June 1986 - June 1988; Member of Toastmasters.