Community Engagement and Outreach Core
---
---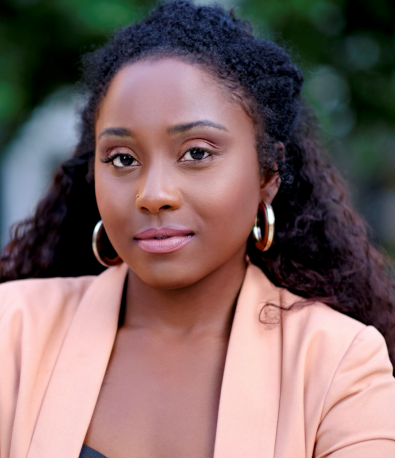 Jennifer Caldwell, PhD, MPH
CEO Core Member
Pennington Biomedical Research Center
---
Contact this core
Email: community@lacats.org
---
About This Core
The vision of the Community Engagement and Outreach (CEO) Core as part of the LA CaTS Center is to build upon currently used effective community outreach approaches employed at several participating Louisiana academic institutions to include the use of core principles of community-based participatory research (CBPR) to foster community engagement with communities to identify mutually beneficial research collaborations. The core principles of CBPR are bi-directional communication, joint problem solving, decision-making, and product sharing between the communities and academic, clinical, or research institutions. In addition, the CEO Core will play an important role in supporting participant recruitment in traditional studies, and providing technical assistance to Community Advisory Boards in Baton Rouge and New Orleans, the various LA CaTS Cores and investigators, and the community. Specifically, the CEO Core will provide tailored technical support to investigators at active COBRE and INBRE programs. Provision of technical assistance regarding the use of community-based participatory principles will improve quality and maintenance of effective training and capacity building, community involvement in designing interventions, and partnerships with the diverse populations throughout the state. The CEO Core will work closely with cores to situate joint achievement of objectives for each respective resource. Specifically, the CEO Core will work with the Health Literacy Core to disseminate language-, age-, and reading-level appropriate health information; Cyberinfrastructure Enhancement to disseminate information; and the Clinical Research Resources in recruiting participants in research studies.
The objective of the CEO Core is to:
Specific Aim 1: To facilitate greater community involvement in biomedical research by identifying health priorities and increasing partnership opportunities. CEO will continue to build on the statewide DFIGs that are based on existing and emerging research foci of LA CaTS investigators and increased engagement of the CABs in research and community health priorities.
Specific Aim 2: To provide services and resources to LA CaTS investigators and community partners that improve bi-directional engagement in outreach activities, research, and communication of findings. The CEO Core will partner with the Pilot Projects Program Core to increase the LA CaTS Community Scholars Program awards by 50% and will enhance coordination with the Professional Development Core to provide training and mentorship to LA CaTS clinical and translational researchers, scholars, and community partners.
Specific Aim 3: To create and maintain strategic partnerships between researchers, healthcare practitioners, and lay communities to promote community-engaged translational/clinical research and health promotion in mitigating health disparities. CEO will work with community-based organizations (CBOs), including Federally Qualified Health Centers and PBRNs, to develop outreach and collaborative strategies that increase the participation and retention of underserved populations in clinical research trials and develop research that addresses community-identified health priorities. The CEO will also facilitate academic-community research partnerships between LA CaTS investigators and CBOs (e.g., via Community Scholars Program) with the goal of securing external funding to address community identified health priorities.
The Community Engagement and Outreach Core is well positioned within the LA CaTS Center structure to direct and to increase the level of involvement of our communities in setting research priorities. Considerable expertise in all aspects of effective communication with the differing populations in the state exists among the LA CaTS partners. Crucially coupled with the other cores, Community Engagement and Outreach expertise will be employed to maximize the ability of LA CaTS investigators to obtain the confidence of communities, communicate research needs and best health practices, obtain community priorities, and partner with communities to implement programs aimed at reducing priority health disparities.

This effort will represent the first time in Louisiana that a statewide cooperative of academic institutions will engage in a true participatory process to integrate their respective community partnerships into meaningful community advisory boards, and as such, is highly innovative.