Eva Morava-Kozicz, MD, PhD
Professor of Pediatrics
Tulane University School of Medicine
Human Genetics Program and Hayward Genetics Center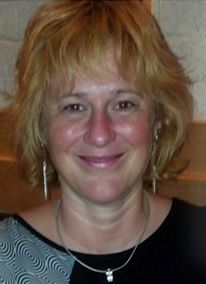 Eva Morava-Kozicz, MD, PhD is a Professor of Pediatrics at Tulane University School of Medicine in the Human Genetics Program and Hayward Genetics Center. Dr. Morava-Kozicz earned her MD and PhD from the University of Pecs in Hungary and joined Tulane University as faculty in 2012. She was awarded a LA CaTS pilot grant in 2013.
Dr. Morava-Kozicz has a long history of translational research on inborn errors of metabolism, including research on inborn errors of metabolism and congenital disorders of glycosylation. Continuing a successful European career she has been establishing her research line on protein glycosylation defects in Louisiana, focusing on discovering novel biochemical defects by next generation molecular diagnostics and evaluating phenotypic variability, genetic background, glycosylation and metabolic function. She also has a history of leading successful collaborations on translational research projects with several centers in the United States, demonstrated by prestigious publications, and is highly motivated in translational research focused on bringing clinicians and basic scientists involved in the field of organ development and biochemical genetics together.
The goal of her pilot project is to better understand human Phosphoglucomutase function, its role in regulating interconnecting metabolic pathways involved in glucose and galactose homeostasis and protein glycosylation and the effects of the genetic background on the expression of the disease and the phenotype. The current project on a novel inborn error of metabolism has intriguing regulatory aspects by different metabolic pathways including glycosylation and glucose and galactose metabolism. The project has high potential for developing new insights on the regulation of normoglycemia, the role of galactose in the regulation of glycosylation, the effect of glycosylation on organ development, and outlook for potential treatment development in glycosylation defects. The project bridges clinicians to basic scientists, building scientific collaborations and training young staff and graduate students in high-level research. With the support of the LA CaTS pilot funding, Dr. Morava-Kozicz's team has established an easy serum screening method in Louisiana, and discovered several new patients diagnosed with this newly rediscovered treatable condition. She has also started a prospective pilot study to evaluate the efficacy and safety of high dose galactose therapy in PGM1 deficiency.
Dr. Morava-Kozicz has been trained in clinical biochemical genetics in the US and in metabolic pediatrics in the Netherlands and has been faculty at the Radboud University Nijmegen, in the Netherlands between 2002 and 2012. She has been a PI at the Nijmegen Center for Disorders of Glycosylation (NCDG). She has published more than 180 peer reviewed scientific papers and is a senior member of the editorial board of the prestigious scientific journal, the "Journal of Inherited Metabolic Disorders".
Highlighted Publications:
Morava E, Wong S, Lefeber D. Disease severity and clinical outcome inphosphosglucomutase deficiency. J Inherit Metab Dis. 2014 Oct 7. PubMed PMID: 25288126.
Morava E. Galactose supplementation in phosphoglucomutase-1 deficiency; review and outlook for a novel treatable CDG. Mol Genet Metab. 2014 Jun 21. PMID: 24997537.
Marquardt T, Morava E, Rust S. Multiple phenotypes in phosphoglucomutase 1 deficiency. N Engl J Med. 2014 May 22;370(21):2051-2.
Scott K, Gadomski T, Kozicz T, Morava E. Congenital disorders of glycosylation: new defects and still counting. J Inherit Metab Dis. 2014 Jul;37(4):609-17