News & Publications
Latest News
Pennington Biomedical Launches "Obecity, USA" National Public Service Campaign
Released: Thursday, May 27, 2021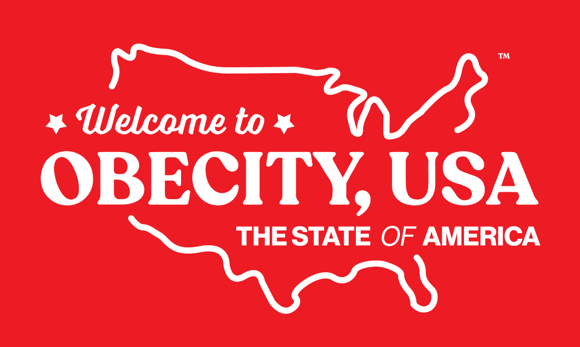 In early May, Pennington Biomedical Research Center launched a national public service campaign Obecity, USA, that marks a milestone for Pennington Biomedical.
We are taking our 30+ years as a global leader in nutrition and obesity to tell a story of why the obesity epidemic requires urgent action.
Most people don't know. That's why we created Obecity, USA, and why we're highlighting Ezra's and Charlie's stories. So everyone can see obesity for what it really is: a disease.
We are thrilled to be sharing this exciting new chapter in our history together and hope you'll add your own voice to our movement to eradicate the obesity epidemic by joining our social media channels.
https://www.facebook.com/obecityusa
https://twitter.com/visitobecity
https://www.instagram.com/obecityusa/
https://www.youtube.com/channel/UCBN2aWs-V3mCUgqy6KHbQCw
###
About the Louisiana Clinical and Translational Science (LA CaTS) Center
The LA CaTS Center is comprised of three primary
collaborating institutions
in the state, including LSU's Pennington Biomedical Research Center in Baton Rouge, LSU Health Sciences Center in New Orleans, and Tulane University School of Medicine in New Orleans – and also includes six research partners: LSU Health Sciences Center in Shreveport, Louisiana State University in Baton Rouge, and in New Orleans, Xavier University of Louisiana, Children's Hospital, Ochsner Health System, Southeast Louisiana Veterans Health Care System, and University Medical Center. The LA CaTS Center's vision for Louisiana encompasses the strengths and capacities unique to each member institution and represents a unified, comprehensive approach for targeting prevention, care and research of chronic diseases in the underserved population. The scholar program is supported in part by U54 GM104940 from the National Institute of General Medical Sciences of the National Institutes of Health which funds the Louisiana Clinical and Translational Science Center. For more information, please visit
www.lacats.org.