News & Publications
Latest News
LA CaTS Announces Research Coordinator's Training on May 21, 2021
Released: Monday, May 03, 2021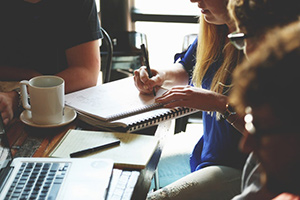 The LA CaTS Clinical Research Resources Team announced the next Level 2 Research Coordinator Training, planned for Friday, May 21, 2021 from 8 a.m. – 4 p.m. This event will be fully virtual this year. All LA CaTS institutions are invited to attend. There will be no cost to attend the training and all attendees will receive a certificate of completion.

This training will consist of case study presentations and discussions with 4 PI Mentors. Each PI Mentor will have case studies that reflect a specific category in research. Breakout groups will be assembled to discuss the case studies, while the PI Mentor and other experts will be available to offer guidance to the groups. To participate in this training, you must have completed the LA CaTS Level 1 Research Coordinator Training and either have a Bachelor's degree and 2 years of CRC experience or at least 5 years of CRC experience.
See the attached agenda HERE. To register, please visit:
https://redcap-training.sph.tulane.edu/redcap/surveys/?s=XC9LFDCRAK
If you have any questions, contact rmcduffi@tulane.edu or 504-988-0299.
###
About the Louisiana Clinical and Translational Science (LA CaTS) Center
The LA CaTS Center is comprised of three primary
collaborating institutions
in the state, including LSU's Pennington Biomedical Research Center in Baton Rouge, LSU Health Sciences Center in New Orleans, and Tulane University School of Medicine in New Orleans – and also includes six research partners: LSU Health Sciences Center in Shreveport, Louisiana State University in Baton Rouge, and in New Orleans, Xavier University of Louisiana, Children's Hospital, Ochsner Health System, Southeast Louisiana Veterans Health Care System, and University Medical Center. The LA CaTS Center's vision for Louisiana encompasses the strengths and capacities unique to each member institution and represents a unified, comprehensive approach for targeting prevention, care and research of chronic diseases in the underserved population. The scholar program is supported in part by U54 GM104940 from the National Institute of General Medical Sciences of the National Institutes of Health which funds the Louisiana Clinical and Translational Science Center. For more information, please visit
www.lacats.org.