News & Publications
Latest News
Professional Development Core Welcomes New Roadmap Scholars
Released: Thursday, July 11, 2019
Each year the Professional Development Core selects qualified Scholars into the program. The Roadmap Scholars are junior faculty members whose goals are to become sustainable independent researchers. This year, in addition to a submitted application, Scholars were interviewed by all three Co-Directors and the Research Navigator. Please join us in welcoming the 8th Cohort of Roadmap Scholars: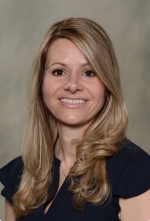 Nicole Lapinel, MD (LSUHSC-New Orleans),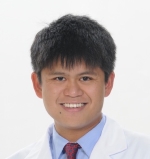 Raoul Manalac, MD (Pennington Biomedical), and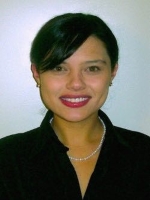 Christine Bojanowski, MD (Tulane University).
All three Scholars began on July 1st and have enrolled in the Masters of Science in Clinical Research program. Dr. Lapinel's project is titled "Detection of Mycobacterium avium complex and Mycobacterium abscessus Using Proteomics Analysis to Improve Clinical Diagnostic Efficiency" and she will be investigating more effective diagnostic methods for identifying and differentiating Nontuberculosis mycobacteria (NTM) to potentially lead to more effective, less costly NTM treatment. Dr. Manalac's project is titled "The Investigation of a Pragmatic Approach to Obesity and Diabetes Prevention in a Clinic Setting " and will focus on developing and implementing weight loss intervention strategies to prevent the progression of prediabetes to diabetes among vulnerable Louisiana residents. Dr. Bojanowski's project is titled "Role of IL-22 BP in Sinopulmonary Infection and Colonization with Staphylococcus Aureus" and she will explore whether interleukin-22 binding protein (IL-22 BP) plays a causal role in bacterial persistence in the airway of Cystic Fibrosis patients. All three projects focus on significant clinical problems that are common in Louisiana and characteristic of disparity.
For further detail about each Scholar's project, please visit the following link on the Professional Development Core website: https://www.lacats.org/key-components/clinical-research-education-mentoring-and-career/roadmap-scholars/
###
About the Louisiana Clinical and Translational Science (LA CaTS) Center
The LA CaTS Center is comprised of three primary
collaborating institutions
in the state, including LSU's Pennington Biomedical Research Center in Baton Rouge, LSU Health Sciences Center in New Orleans, and Tulane University School of Medicine in New Orleans – and also includes six research partners: LSU Health Sciences Center in Shreveport, Louisiana State University in Baton Rouge, and in New Orleans, Xavier University of Louisiana, Children's Hospital, Ochsner Health System, Southeast Louisiana Veterans Health Care System, and University Medical Center. The LA CaTS Center's vision for Louisiana encompasses the strengths and capacities unique to each member institution and represents a unified, comprehensive approach for targeting prevention, care and research of chronic diseases in the underserved population. The scholar program is supported in part by U54 GM104940 from the National Institute of General Medical Sciences of the National Institutes of Health which funds the Louisiana Clinical and Translational Science Center. For more information, please visit
www.lacats.org.