News & Publications
Latest News
Precision Medicine: Dr. Lucio Miele and team discover how some cancer cells resist treatment
Released: Monday, May 27, 2019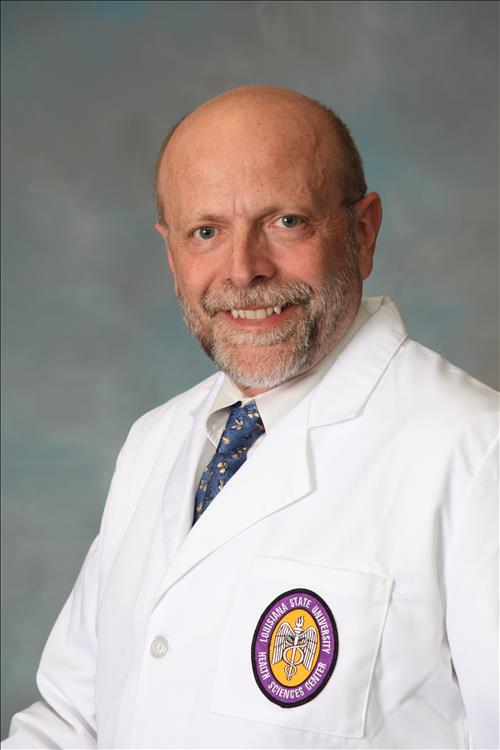 Precision Medicine: Dr. Lucio Miele and team discover how some cancer cells resist treatment
As posted on EurekAlert! and published in PLOS ONE, an international team of scientists co-led by Lucio Miele, MD, PhD, Professor Professor and Chair of Genetics at LSU Health New Orleans School of Medicine, and Justin Stebbing, BM BCh MA, PhD, Professor of Cancer Medicine and Medical Oncology at Imperial College of Medicine in London, has found new genetic mutations that promote the survival of cancer cells. The research also provided a clearer understanding of how some cancer cells are able to resist treatment. With this information, therapy could be tailored to the evolving genomic picture of each individual cancer -- the hallmark of precision medicine.
Click here to read the rest of the public release on EurekAlert!.
Dr. Miele is the director of the LA CaTS Center Biomedical Informatics Core. If you are interested in contacting the Biomedical Informatics Core, email us BiomedInformatics@LACaTS.org or make a request for a consultation on SPARC-https://sparc.lacats.org.
###
About the Louisiana Clinical and Translational Science (LA CaTS) Center
The LA CaTS Center is comprised of three primary
collaborating institutions
in the state, including LSU's Pennington Biomedical Research Center in Baton Rouge, LSU Health Sciences Center in New Orleans, and Tulane University School of Medicine in New Orleans – and also includes six research partners: LSU Health Sciences Center in Shreveport, Louisiana State University in Baton Rouge, and in New Orleans, Xavier University of Louisiana, Children's Hospital, Ochsner Health System, Southeast Louisiana Veterans Health Care System, and University Medical Center. The LA CaTS Center's vision for Louisiana encompasses the strengths and capacities unique to each member institution and represents a unified, comprehensive approach for targeting prevention, care and research of chronic diseases in the underserved population. The scholar program is supported in part by U54 GM104940 from the National Institute of General Medical Sciences of the National Institutes of Health which funds the Louisiana Clinical and Translational Science Center. For more information, please visit
www.lacats.org.