News & Publications
Latest News
Xavier College of Pharmacy to Host Health Disparities Conference
Released: Friday, March 15, 2019
The Center for Minority Health and Health Disparities, Research and Education at Xavier University of Louisiana College of Pharmacy will host its 12th Health Disparities Conference April 8-10, 2019 in New Orleans, Louisiana. Conference participants will include public and community health leaders, health policy makers, researchers, health educators, clinicians (pharmacists, physicians, nurses, physician assistants, and allied health professionals) and students whose work incorporates the use of multidisciplinary partnerships that build collaborations to eliminate health disparities and achieve health equity.
Click HERE for the conference details, agenda, and registration information. Please see the conference website for a complete list of all speakers and the program outline.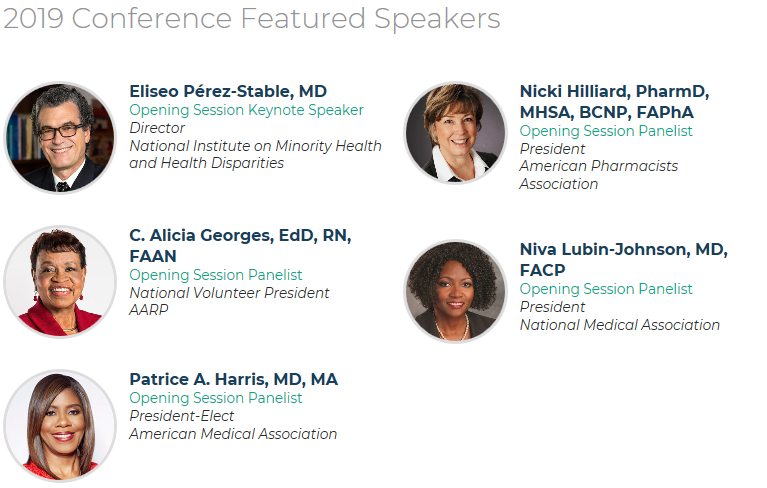 ###
About the Louisiana Clinical and Translational Science (LA CaTS) Center
The LA CaTS Center is comprised of three primary
collaborating institutions
in the state, including LSU's Pennington Biomedical Research Center in Baton Rouge, LSU Health Sciences Center in New Orleans, and Tulane University School of Medicine in New Orleans – and also includes six research partners: LSU Health Sciences Center in Shreveport, Louisiana State University in Baton Rouge, and in New Orleans, Xavier University of Louisiana, Children's Hospital, Ochsner Health System, Southeast Louisiana Veterans Health Care System, and University Medical Center. The LA CaTS Center's vision for Louisiana encompasses the strengths and capacities unique to each member institution and represents a unified, comprehensive approach for targeting prevention, care and research of chronic diseases in the underserved population. The scholar program is supported in part by U54 GM104940 from the National Institute of General Medical Sciences of the National Institutes of Health which funds the Louisiana Clinical and Translational Science Center. For more information, please visit
www.lacats.org.