News & Publications
Latest News
LA CaTS Grant Development Awards
Released: Thursday, April 12, 2018
Funding Opportunity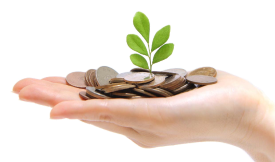 Aim: Provide support for junior and/or senior faculty to collaborate on planning and preparation for submission of interdisciplinary and innovative grant applications.
Eligibility: Faculty members of LA CaTS institutions with a Ph.D., M.D., or equivalent degree, seeking to develop a proposal in clinical or translational research to compete successfully for NIH or other extramural funding.
Support: up to $5,000
Funds can be used for:
Holding grant planning meetings of potential collaborators to outline specific aims
Bringing in an expert(s) in the field to discuss grant ideas, specific aims, collaboration
Supporting a grant writing consultant to assist with preparation and/or review of grant application
Hosting grant writing sessions such as retreats to prepare grant applications and working groups to design pilot projects to support grant applications
Hiring student-worker(s) or technician (s) for literature review, technical assistance
Upcoming Deadline: June 1, 2018
For more information click HERE or email info@lacats.org
###
About the Louisiana Clinical and Translational Science (LA CaTS) Center
The LA CaTS Center is comprised of three primary
collaborating institutions
in the state, including LSU's Pennington Biomedical Research Center in Baton Rouge, LSU Health Sciences Center in New Orleans, and Tulane University School of Medicine in New Orleans – and also includes six research partners: LSU Health Sciences Center in Shreveport, Louisiana State University in Baton Rouge, and in New Orleans, Xavier University of Louisiana, Children's Hospital, Ochsner Health System, Southeast Louisiana Veterans Health Care System, and University Medical Center. The LA CaTS Center's vision for Louisiana encompasses the strengths and capacities unique to each member institution and represents a unified, comprehensive approach for targeting prevention, care and research of chronic diseases in the underserved population. The scholar program is supported in part by U54 GM104940 from the National Institute of General Medical Sciences of the National Institutes of Health which funds the Louisiana Clinical and Translational Science Center. For more information, please visit
www.lacats.org.