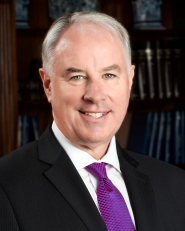 LA CaTS Center's Dr. John Kirwan and his team have partnered with MaineHealth Institute for Research on a recent NIH award to study the causes of Long COVID. The study, called PROMIS, "will examine whether the SARS-CoV-2 virus remains trapped in the fat tissue of patients with Long COVID" according to an article published in Bangor Daily News. The NIH awarded MaineHealth $802K as the lead on this study.
PROMIS is part of the national RECOVER Initiative, focused on the testing and understanding of Long COVID. Both MaineHealth and LA CaTS Center Primary Institutions, Pennington Biomedical Research Center, LSU Health New Orleans, and Tulane University are participating sites in ther larger RECOVER Initiative. The LA CaTS Center and MaineHealth Institute are NIH designated Institutional Development Award for Clinical and Translational Research (IDeA-CTR) networks. This is one of several NIH initiatives focused on COVID-19 that enhanced the collaboration among the IDeA-CTR network nationally to fight the pandemic, especially in the underserved and minority communities.
Congratulations to Dr. Kirwan, Dr. Cliff Rosen at MaineHealth and the members of the study team for the award and showcasing the importance of the IDeA-CTR network.
Read full article HERE.