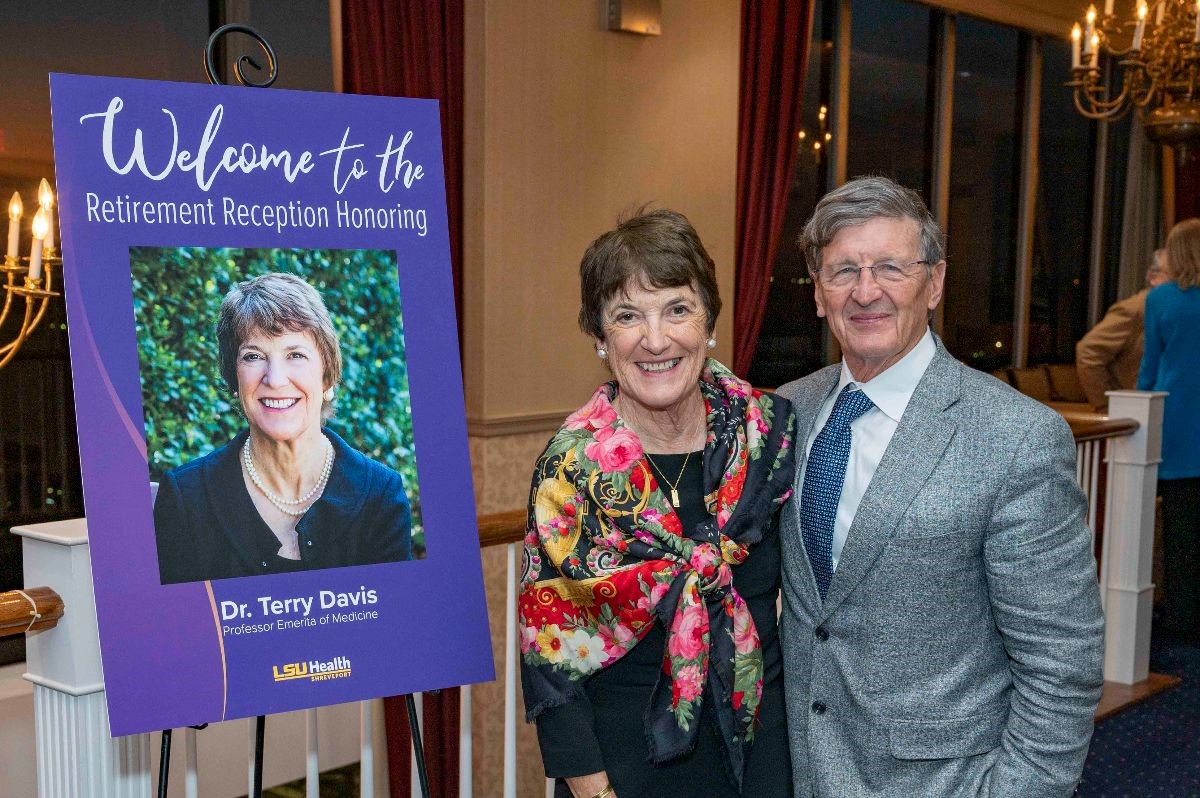 Dr. Terry Davis, LA CaTS Health Literacy Core Director and Professor at LSU Health Shreveport, was honored and celebrated by her collegues and friends in recognition of her retirement. An endowment was also established in honor of her dedicated support to her institution, to research and academic excellence.
Below is an excerpt from a release from the LSU Health Sciences Foundation.
"Dr. Davis led an inspiring and impactful career during her more than 40 years at LSU Health Shreveport, serving as Professor of Internal Medicine and Pediatrics and Division Chief of Healthcare Disparities. She was dedicated to investigating the impact of patient literacy on health and health care."

"Among her many achievements, Dr. Davis developed the Rapid Estimate of Adult Literacy in Medicine (REALM), the most widely used test for literacy in medical settings. She also developed easy-to-understand patient education and provider training materials that have become the gold standard nationally. "In September 2022, Dr. Davis received the 2022 Community Hero Award."
We are very honored to have had her as part of the LA CaTS Center IDeA-CTR network. The expertise she brought to our program is unparalleled. More information on the LA CaTS Health Literacy Core can be found HERE.