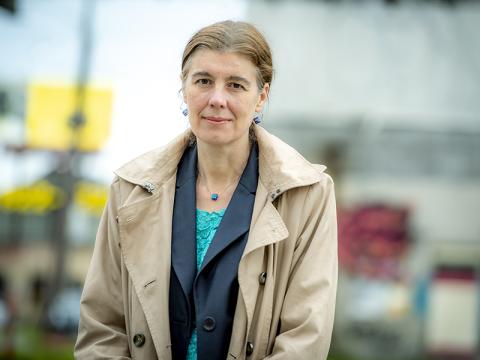 Congratulations to Dr. Emily Harville, Associate Professor in the Tulane School of Public Health & Tropical Medicine in New Orleans, for receiving a NIH grant that targets Louisiana's staggering death rates at birth. Dr. Harville is a perinatal epidemiologist with interests in how pregnancy and reproduction relate to health throughout the life course, including the biological mechanisms by which health disparities are created.
Dr. Harville has received several awards from LA CaTS Center programs, including a pilot grant, an NIH supplement focused on women's health, and a planning grant. Her major projects include studying the relationship between cardiovascular and reproductive health in the Bogalusa Heart Study; effects of disaster, including the COVID pandemic, on pregnant and postpartum women; and creating a consortium of preconception health studies (the PrePARED Consortium). On behalf of the entire center, we are proud to highlight Dr. Harville's award and look forward to her continued research success.
Click below to read the full article from The Advocate.
https://www.theadvocate.com/baton_rouge/opinion/our_views/editorial-targeting-states-high-rate-of-maternal-deaths/article_3abaf46e-876f-5fd7-9cda-b465cd411990.html