COMING SOON!
LA CaTS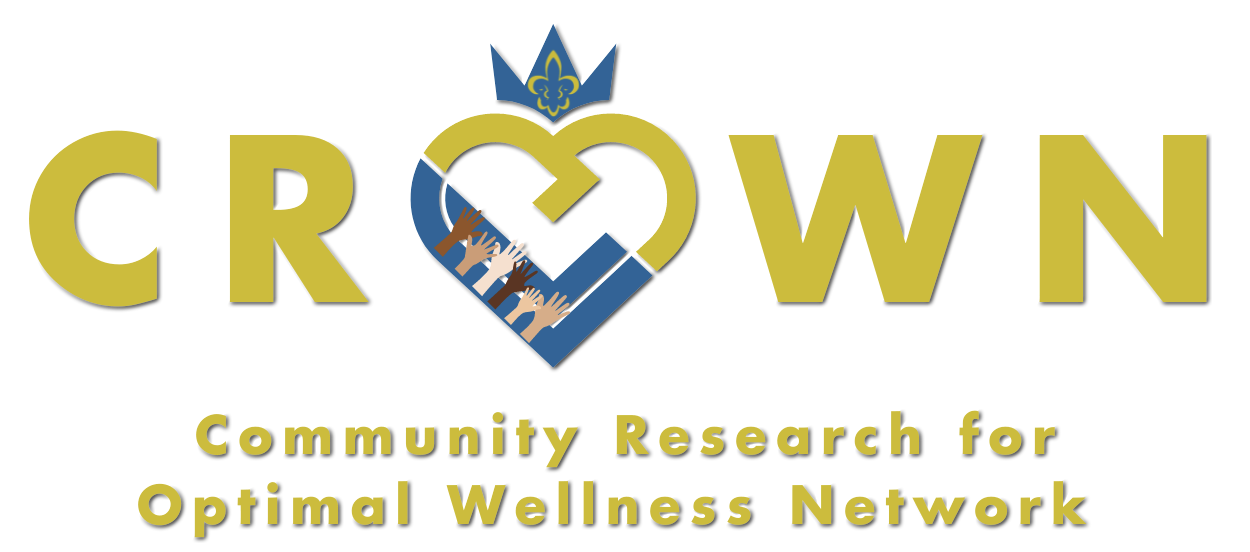 CROWN aims to bridge the gap between researchers and Louisiana communities. CROWN builds on the legacy of community work and outreach that began within the LA CaTS Community Engagement and Outreach Core (CEO).

CROWN serves as a statewide infrastructure that facilitates conversations between researchers and individuals in the communities around activities that will improve quality of research; translation of research; and the quality of research impacting communities in Louisiana. The goals of CROWN are two-fold:
Develop and maintain a new statewide infrastructure that facilitates bi-directional engagement between LA CaTS investigators, community members, and health practitioners to address health disparities and improve health outcomes across Louisiana.
Enroll community members interested in serving in an advisory capacity to researchers and investigators.
Late Summer 2023, LA CaTS CROWN will begin enrolling community members with an expressed interest in specific diseases.
Questions? Contact Community@LACaTS.org.