On March 25, 2022, the LA CaTS Professional Development Core hosted their annual retreat for Roadmap Scholars and plenary talk open to everyone. This year's presenter was Dr. Thomas LaVeist, Dean and Weatherhead Presidential Chair in Health Equity, Tulane University School of Public Health and Tropical Medicine. Dr. LaVeist presented an important and engaging talk on "Racial Inequities in Health: What We Know and What We Think We Know". The talk was attended by over 200 attendees, either in-person at University Medical Center (UMC) or virtually.
On behalf of the of the entire LA CaTS Center, we congratulate the Professional Development Core for the success of their annual retreat and thank Dr. LaVeist for selecting a relevant topic to present to the research community across the state and other partners.
Missed the plenary talk? Watch now on the LA CaTS You Tube Channel HERE.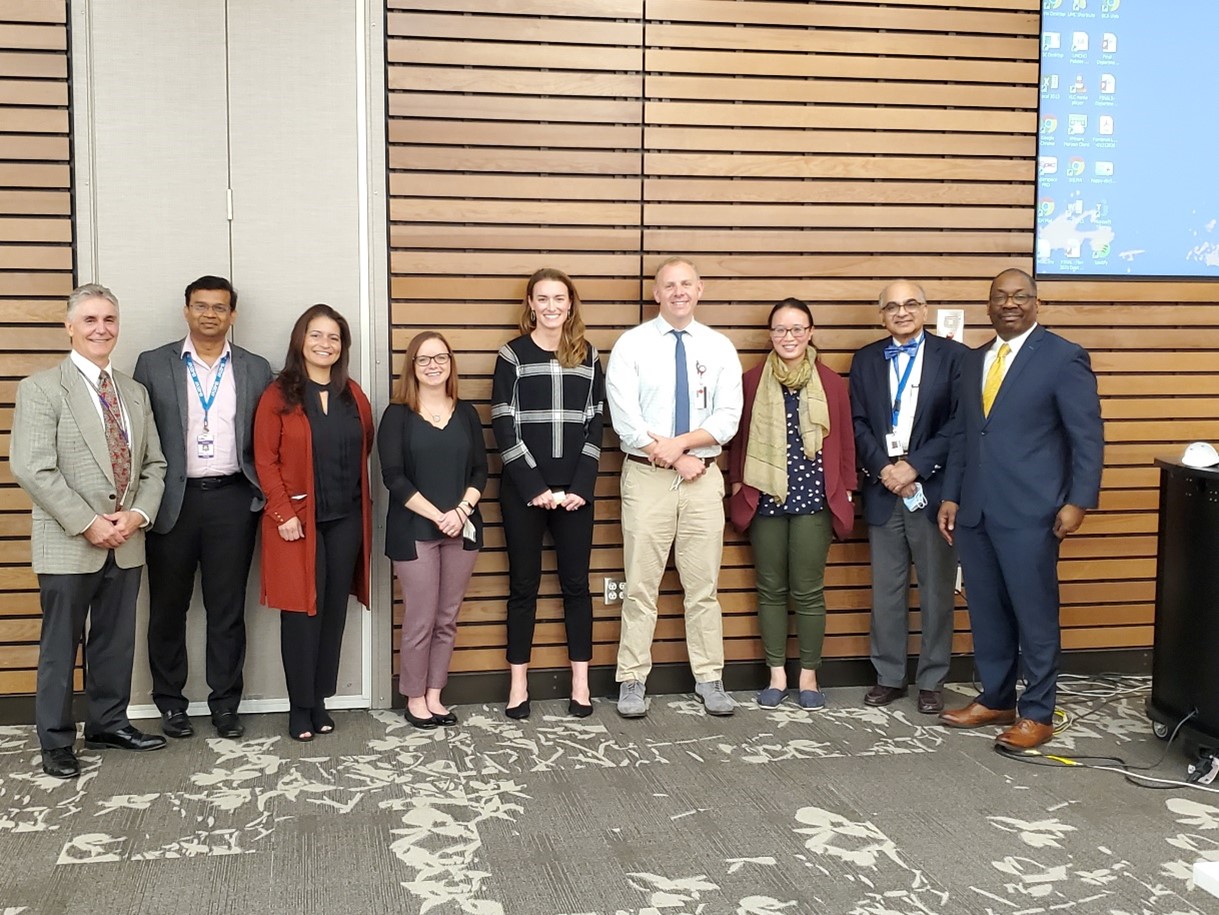 Dr. LaVeist, Professional Development Core Leaders, and Roadmap Scholars at the 2022 Annual Retreat.