Save the Date for a plenary talk on "The Future of NIDDK Clinical Research" by Dr. Griffin Rodgers, M.D., M.A.C.P., Director of National Institute of Diabetes and Digestive and Kidney Diseases (NIDDK), a branch of the NIH, as our guest speaker. The event is sponsored by the LA CaTS Professional Development Core and will be held Friday, March 26th, 2021 from 12pm – 1pm.
The event is open to the entire New Orleans academic community and LA CaTS partner institutions via Webinar Only.
Click HERE for a PDF of flyer for dissemination.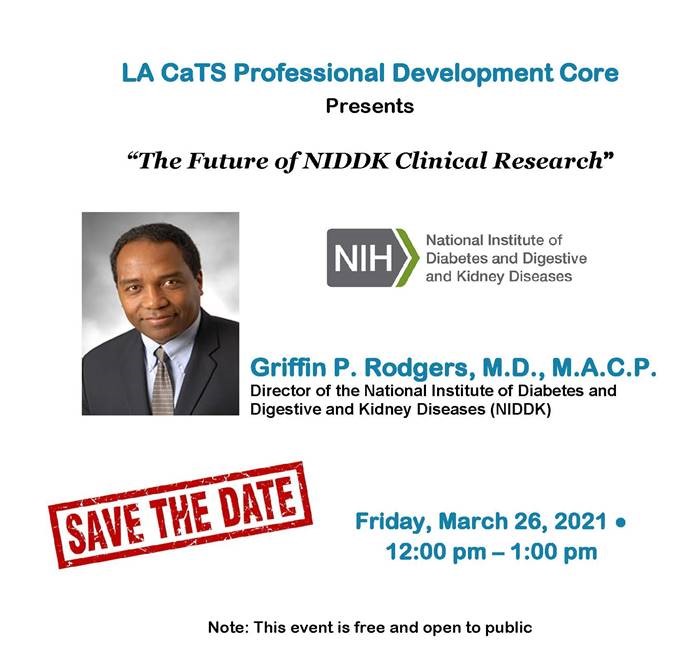 Please click here to register to watch online by March 19, 2021
___________________________________________________
For more information, contact DeNean La Roche
Phone: 504 988 6061— Email: adcr@tulane.edu