About SPARC Request
You can now request a LA CaTS service or consultation through our new online SPARC Request System (Services, Pricing, & Application for Research Centers). SPARC is a web-based research management system that provides a central portal (one-stop shop) to researchers and their study teams to browse for research services and resources, as well as submit service and pricing requests with a focus on billing compliance and proposal/budget development. SPARC was developed by the Medical University of South Carolina (MUSC), a collaborator with the LA CATS Center, and is now being utilized by multiple research institutes across the country.
Why use SPARC?
Manage your study information and requests in one central location
Easy-to-use search features
Request or obtain research pricing for research services across the LA CaTS Center institutions
Communicate directly with your service providers
How Do I Get Started?
To get started go to sparc.lacats.org and create your account! Browse our catalog or ask a question!
Where do I find SPARC? It is easily found on the LA CaTS website homepage. Look for the SPARC logo throughout our website!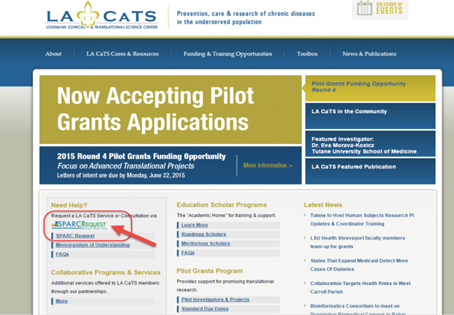 Have a quick question for one of our service providers? Use the "Ask A Question" feature.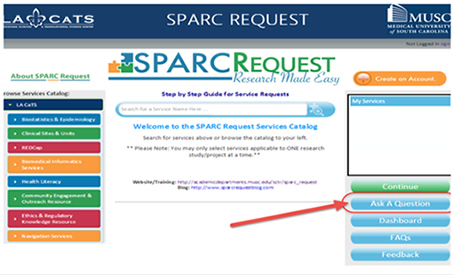 Questions about SPARC? Contact us at sparc.support@LACaTS.org.