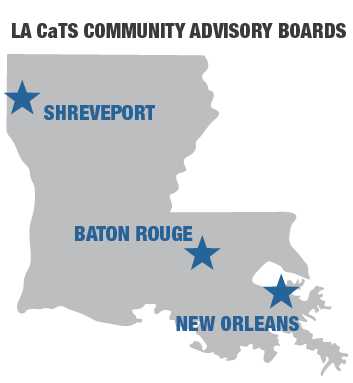 LA CaTS Center Mission & the Vision of Community Engagement & Outreach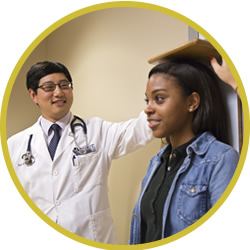 The vision of the Louisiana Clinical & Translational Science (LA CaTS) Center's Community Engagement and Outreach Resource (CEOR) is to enhance clinical and translational research efforts to address chronic disease burden and reduce disparities by facilitating meaningful community involvement in LA CaTS research at all stages.
Our work includes involving the community in identifying areas of research focus and in developing research projects, working with investigators to initiate and implement research trials using approaches that are acceptable to the community, and enhancing recruitment to the trials.
The CEOR's vision is central to the mission of the LA CaTS Center, which is to "encourage, support, and expand clinical and translational research through partnerships both among researchers and with the people we serve".
Featured Community Advisory Board Member
Addie E. Hester, BS, M.Ed.
Semi-Retired Educator
Addie E. Hester is a native of North Carolina and a retired educator in early childhood education and special education. She has a Bachelor's Degree in Child Development from North Carolina A & T State University and a Master's Degree in Special Education from Louisiana State University (LSU). Addie's professional career has spanned more than four decades while being employed primarily with the East Baton Rouge Parish School System and the Louisiana Department of Education. Mrs. Hester has had an on-going affiliation with the Pennington Biomedical Research Center (PBRC) since the late1990's. She served as a former Institution Review Board (IRB) Advisory Board Community Representative and over the years she has been a participant in more than a dozen clinical research studies at PBRC. She is also active with her church and community, a mother and grandmother; all of which continues to be the anchor of her life.