News & Publications
Latest News
Community Advisory Board Member appointed by Governor to State Nursing Board
Released: Thursday, July 20, 2017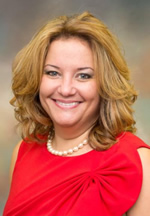 Congratulations to Myra Collins, LPN, Director of Business Development at CareSouth Medical and Dental, who was reappointed by Governor Edwards to the Louisiana State Board of Practical Nurse Examiners. Ms. Collins is an active member of the LA CaTS Community Advisory Board in Baton Rouge. Myra is also an active volunteer in numerous community organizations including American Heart Association, Together Baton Rouge, MDA, Mid-City Merchants Board, and AARP Advisory Transportation Committee.
Press Release:
http://gov.louisiana.gov/index.cfm/communication/viewcampaign/984?&uid=gokze%3An%26kI&nowrap=1
###
About the Louisiana Clinical and Translational Science (LA CaTS) Center
The LA CaTS Center is comprised of three primary
collaborating institutions
in the state, including LSU's Pennington Biomedical Research Center in Baton Rouge, LSU Health Sciences Center in New Orleans, and Tulane University School of Medicine in New Orleans – and also includes four research partners: LSU Health Sciences Center in Shreveport, Xavier University of Louisiana in New Orleans, Research Institute for Children at Children's Hospital in New Orleans and Louisiana State University in Baton Rouge. The LA CaTS Center's vision for Louisiana encompasses the strengths and capacities unique to each member institution and represents a unified, comprehensive approach for targeting prevention, care and research of chronic diseases in the underserved population. The scholar program is supported in part by 1 U54 GM104940 from the National Institute of General Medical Sciences of the National Institutes of Health which funds the Louisiana Clinical and Translational Science Center. For more information, please visit
www.lacats.org.