LA CaTS Cores & Resources

Roadmap & Meritorious Scholar Programs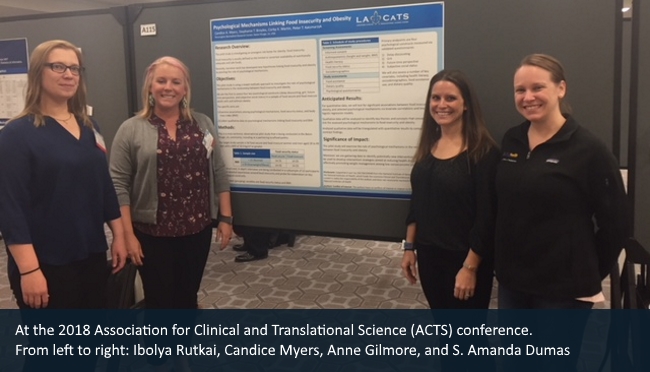 Roadmap Scholars Program
Each year the LA CaTS Professional Development Core selects eligible scholars into the Roadmap Scholars program. This program targets junior faculty who are just entering the field of clinical and translational research. The program supports 75% of the scholar's salary for 2 years to provide protected time for research and training; it also covers the cost of tuition for a 40-credit Master of Science in Clinical Research (MSCR) degree from Tulane University. This program provides the opportunity for junior faculty, together with their mentors, to design an individual Roadmap that includes didactic courses in clinical research methodology, molecular medicine, ethics, protocol design, grant writing as well as mentored research.  When they complete this training, we anticipate that the scholars will have competed successfully for an NIH Career Transition (K) award or its equivalent, permitting continued protected mentored career development.
Important Dates
| | |
| --- | --- |
| Standard Date | Roadmap Scholarship |
| RFA Announcement | December 1, 2018 |
| Applications Due | February 1, 2019 |
| Decision* | April 16, 2019 |
*Decision dates subject to change
Meritorious Post-doctoral Scholar Program
Each year the LA CaTS Professional Development Core selected senior post-doctoral scholar into the Meritorious Post-doctoral Scholar Program. Candidates had at least two years of post-doctoral training and must be considered as potential faculty members. The program offered partial salary support for one year and tuition support for a 10-credit Certificate in Clinical Research (CCR). The CCR offered a limited formal curriculum introducing the basics of clinical research. The goal for these post-doctoral trainees was to submit an NIH K99 career transition award application upon completion. The funding for this program has been discontinued and resources will be shifted to support Short Courses in clinical/translational research for health care professionals in Louisiana.